Thank you everyone who has contributed to this ongoing topic of favorite lyrics.  It's been most enjoyable and enlightening!  
Let's move on to the third studio album released by the Mach II Moody Blues, On the Threshold of a Dream.  The band members have expressed the fact that at the time they started recording sessions for this album, they felt they were really on their way to stardom or on the threshold of something big. Well, they certainly were! It wasn't long after this that they attained supergroup status.
Let's now continue with our theme of favorite lyrics.  What are your favorites from "Threshold of a Dream" and why?
(If you haven't seen the other two topics posted, we have previously covered Days of Future Passed and In Search of the Lost Chord.  If you haven't done so already, consider posting on those two albums too!)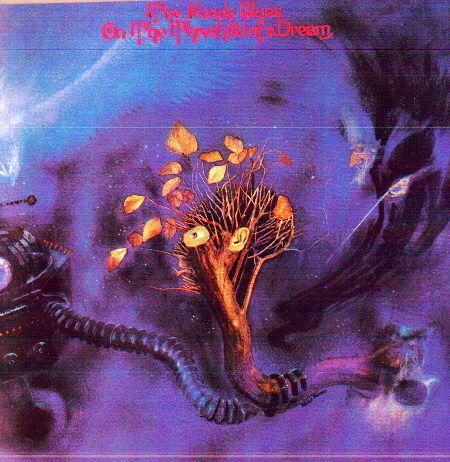 My favorite lyrics from this album:
It all unfolds before your eyes
as Merlin casts his spell
Somehow those two brief lines say so much!  The word "It" could mean the album, life, spiritual awakening...so many things.  It unfolds before your eyes (the imagery here is so powerful) and this is happening because Merlin is casting his spell.  Merlin, of course, being such a central figure in British mythology, adds so much history and weightiness to this song.  There is true magic in those lines!
Also, it conjures up my own memories and first impressions of the band.  It made them seem so mysterious and deep, and of course in many ways they were!