Continuing on with our theme, we'll move on to the second of the "core seven" albums.  What are your favorite lyrics from this powerful, mystical body of work?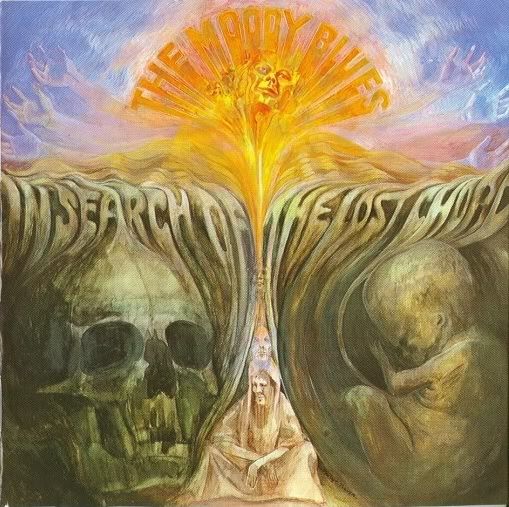 My favorite lyrics from this album:
Visions of paradise
cloudless skies I see.
Rainbows on the hill 
blue onyx on the sea.
Come see.
Come see.
These lyrics stir up such vivid images in your head.  It's like stepping into a dream state. And then something about the way Justin says "Come see.  Come see", beckoning you, inviting you to see the paradise he is experiencing is so gentle and yet so powerful.  I just love that.
(If you haven't done so already, also tell us what your favorite lyrics from Days of Future Passed are.  You'll find a separate topic for that album.  And I'll go through all the studio albums in the weeks to come.  So, look for those topics coming up and please share your favorite lyrics with everyone and also why they are your favorites).