My husband was born and raised in Bristol, Gloucestershire. I'd like to share some photos that he took there over the years.
One of the most famous and iconic features of Gloucester. is the Cotwswolds.  The Cotswolds are the hills that run throughout the county and give it the gentle rolling nature it is known for.  The term Cotswolds comes from the ancient terms for hills which is "Wolds" and sheep pens which are "Cots".  So the term Cotswolds literally means "sheep-pen hills".  For many centuries the area has been known for its wool, which is considered the finest in the world.  A particularly "wooly" breed of sheep, called the "Cotswold Lion" can still be found in the county.
A farm, church and the village of Stroud with Cotswold Hills stretching beyond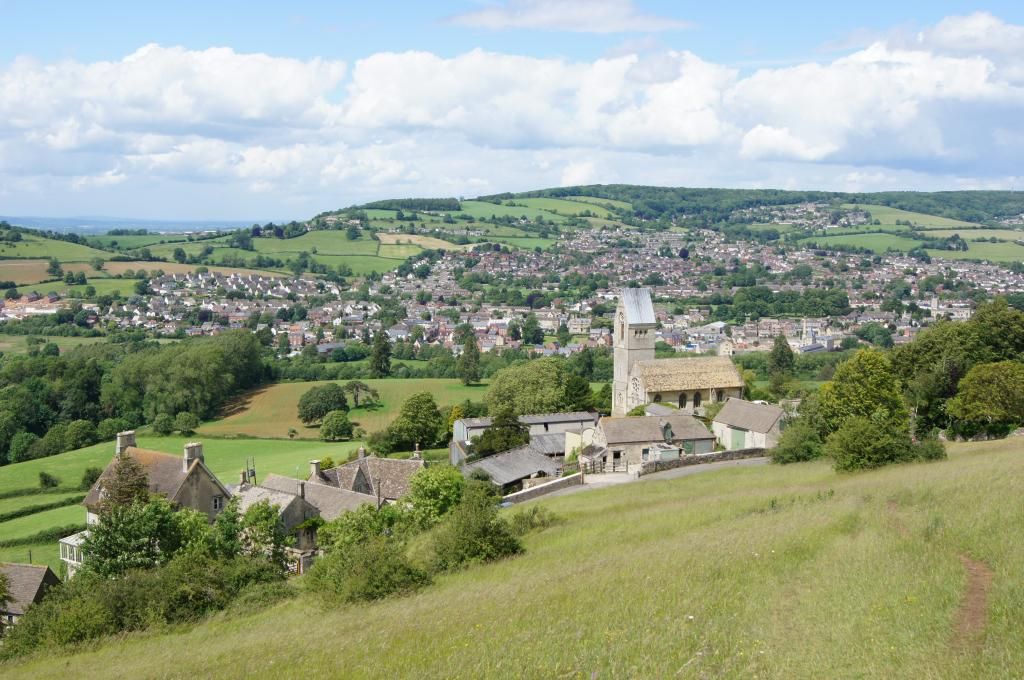 Cottage in the village of Bibury
Man practicing the age-old art of dry stonewalling.  Notice the color of the stone.  This honey-colored limestone is used throughout the Cotswold area and gives the towns and villages a distinctive appearance.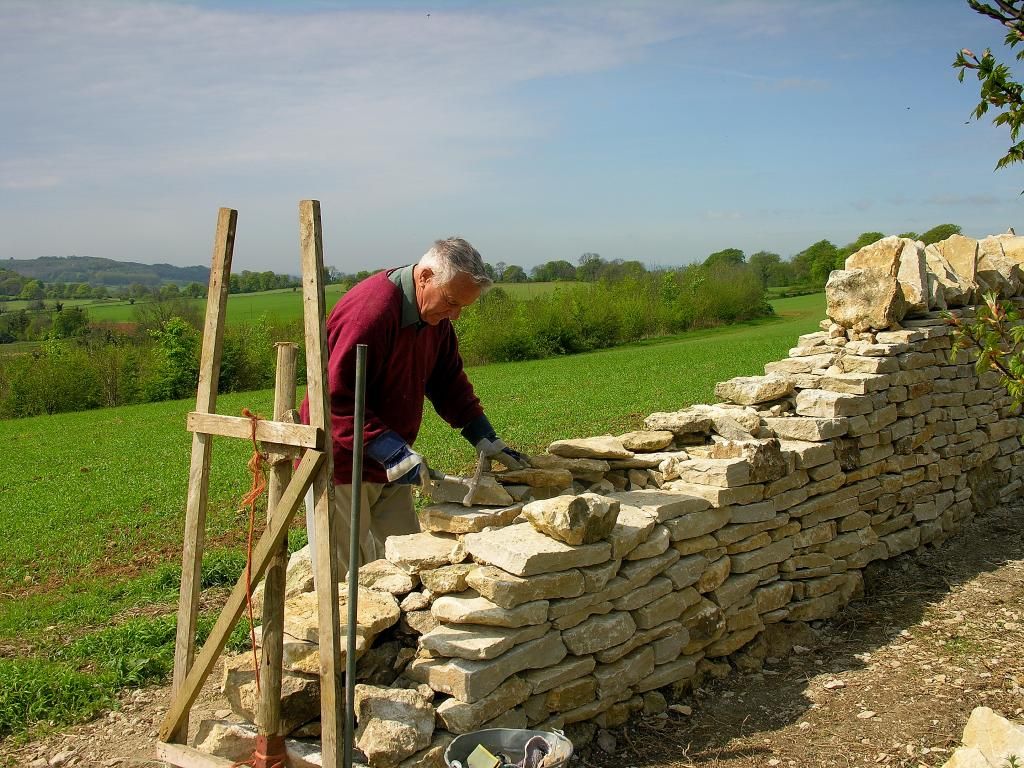 The first Severn Bridge connecting South Gloucestershire to Wales across the River Severn. There is a now second bridge as well.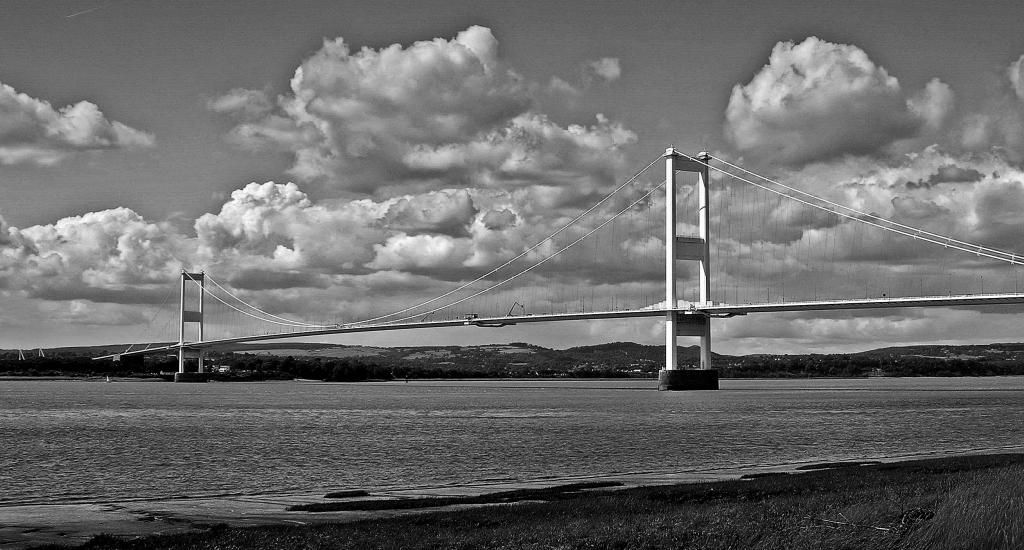 The evening light on an autumn scene from Nibley Knot Hill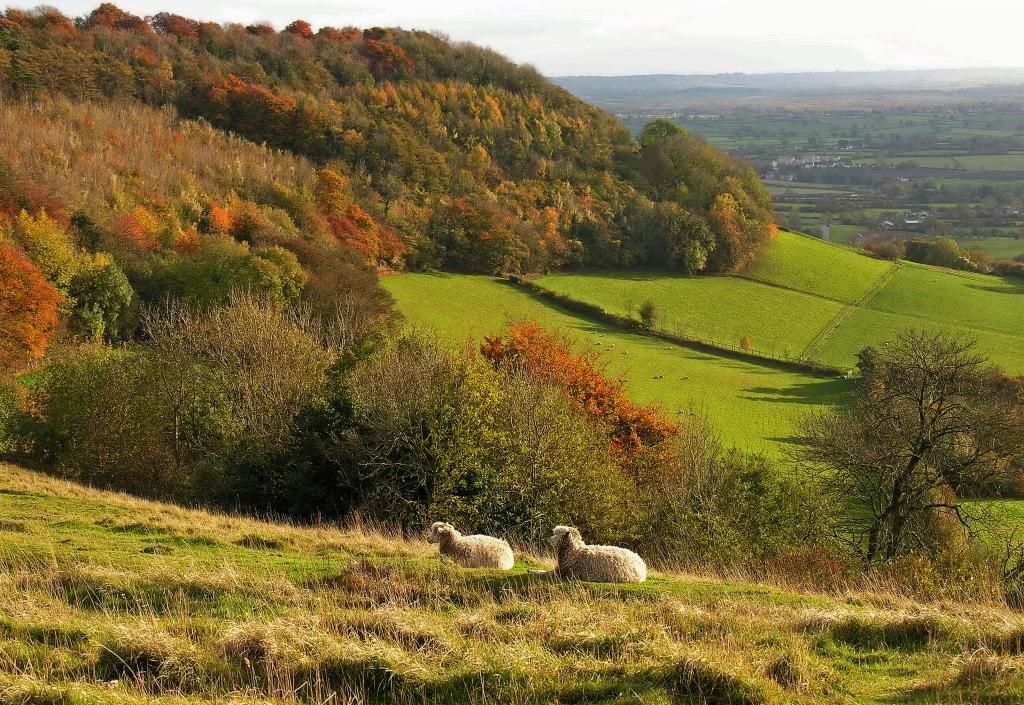 Lodge Park (No, not John Lodge!)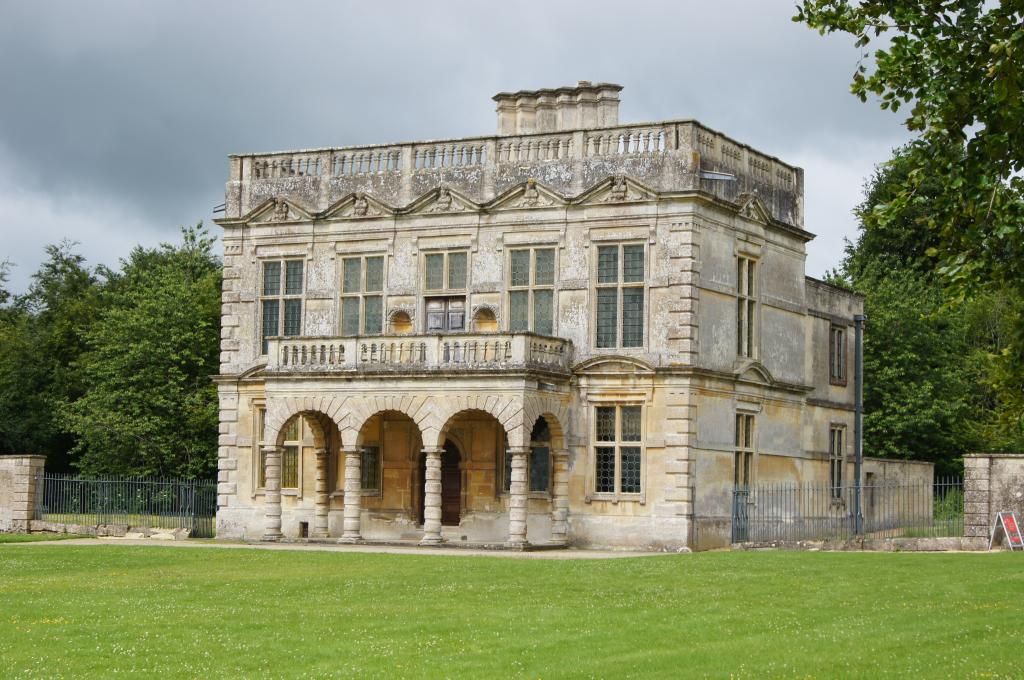 Narrow boats on the River Thames. The village of Lechlade is in the background.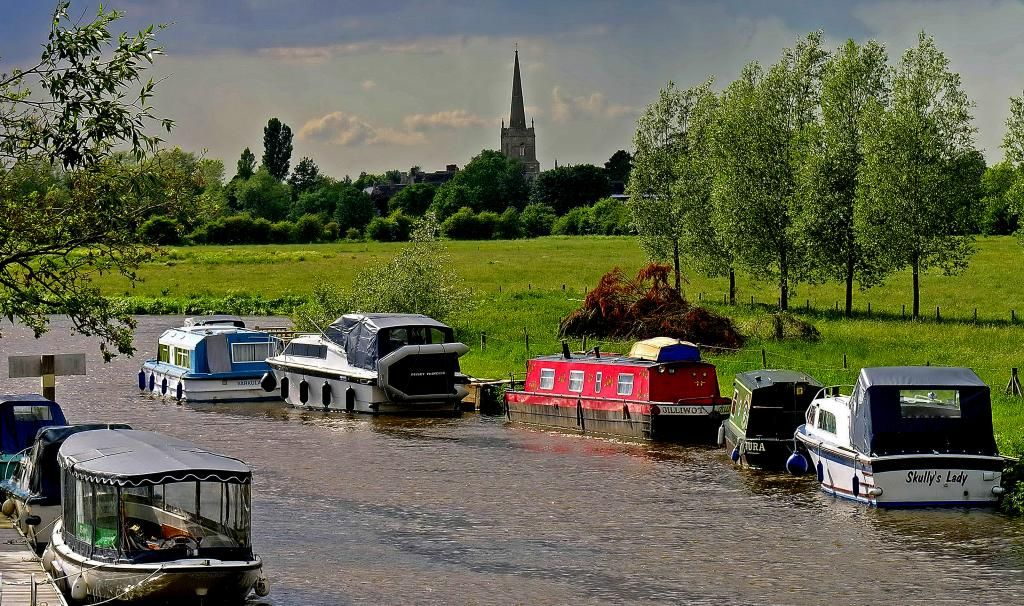 Autumn scene near the village of Painswick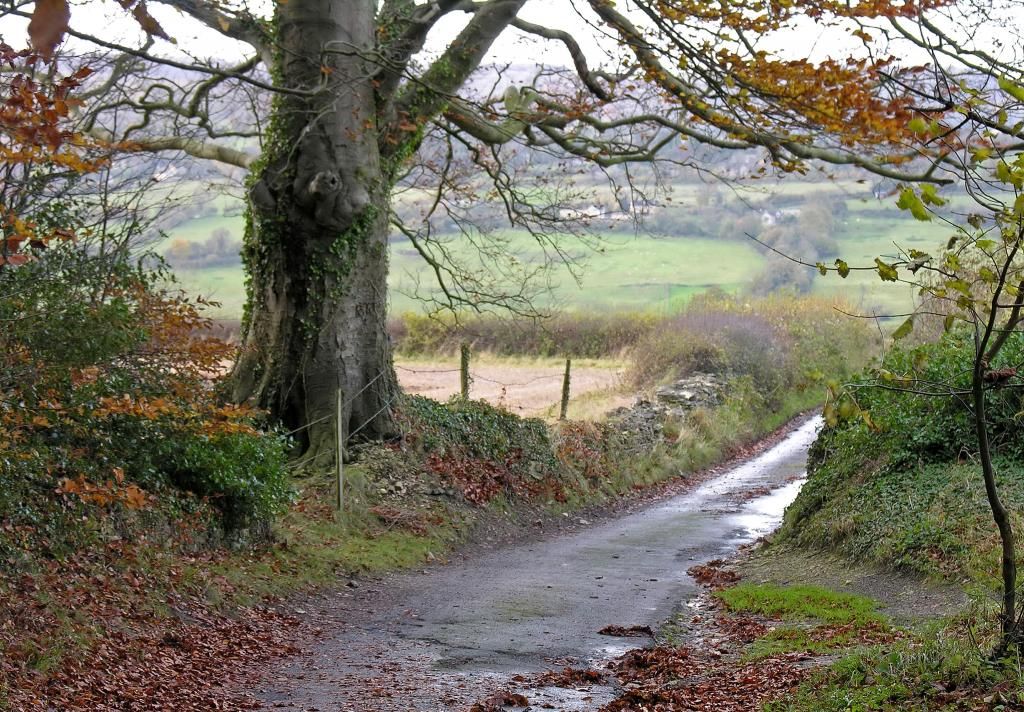 Winter scene at Rococo Garden. The garden is famous for its gorgeous show of snowdrops in February.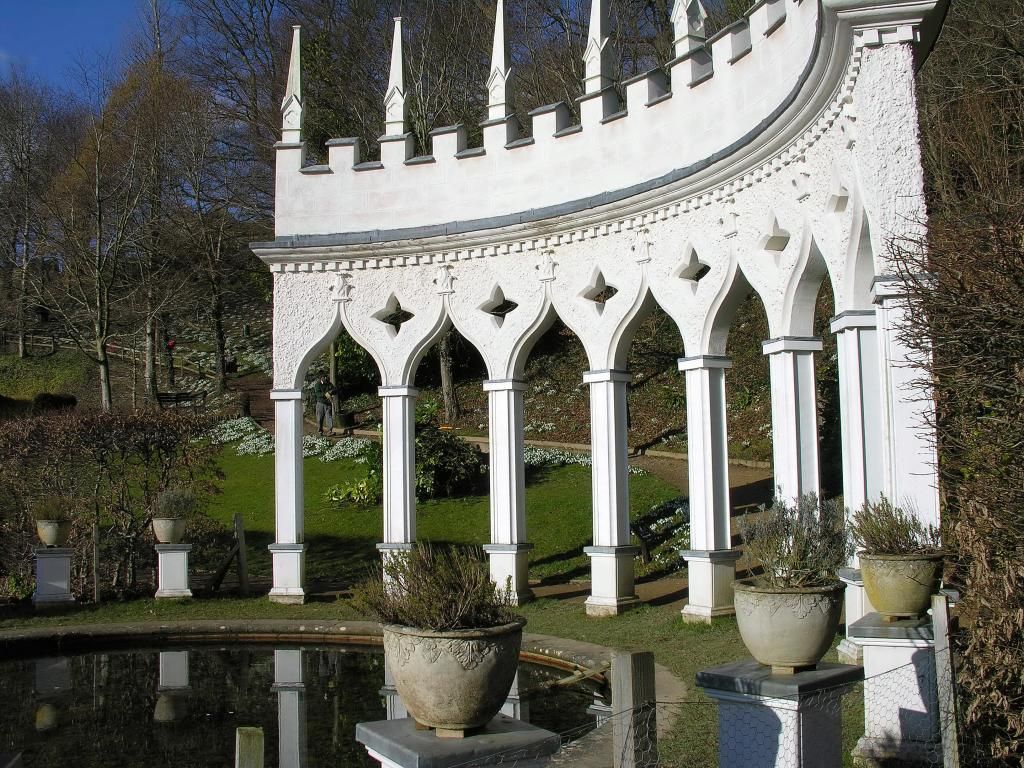 Elaborate gateway to Stanway Manor
Rural scene below the village of Frampton Mansell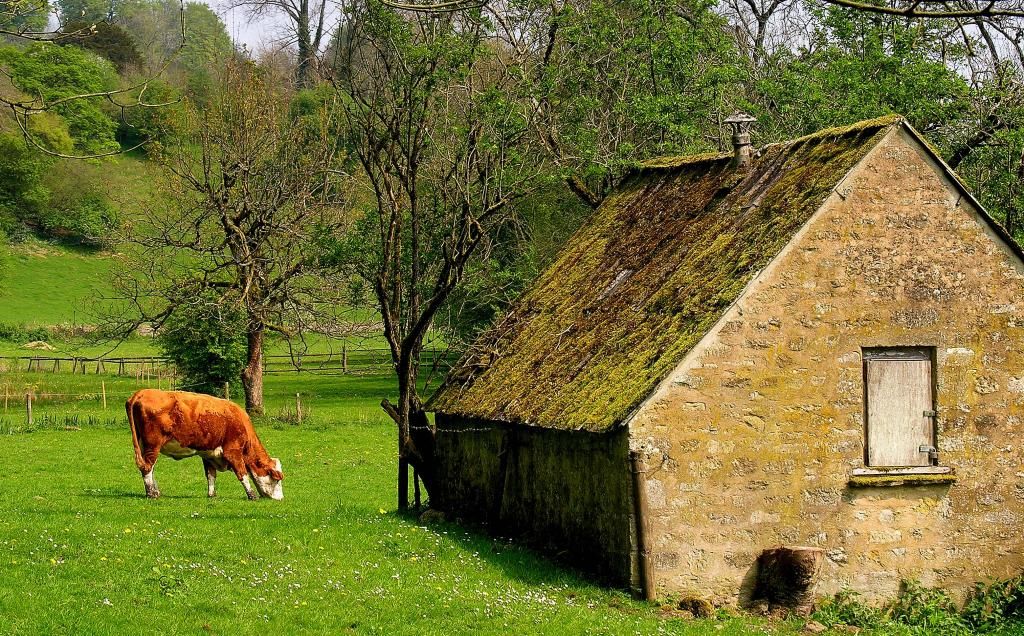 Gargoyle on Winchcombe church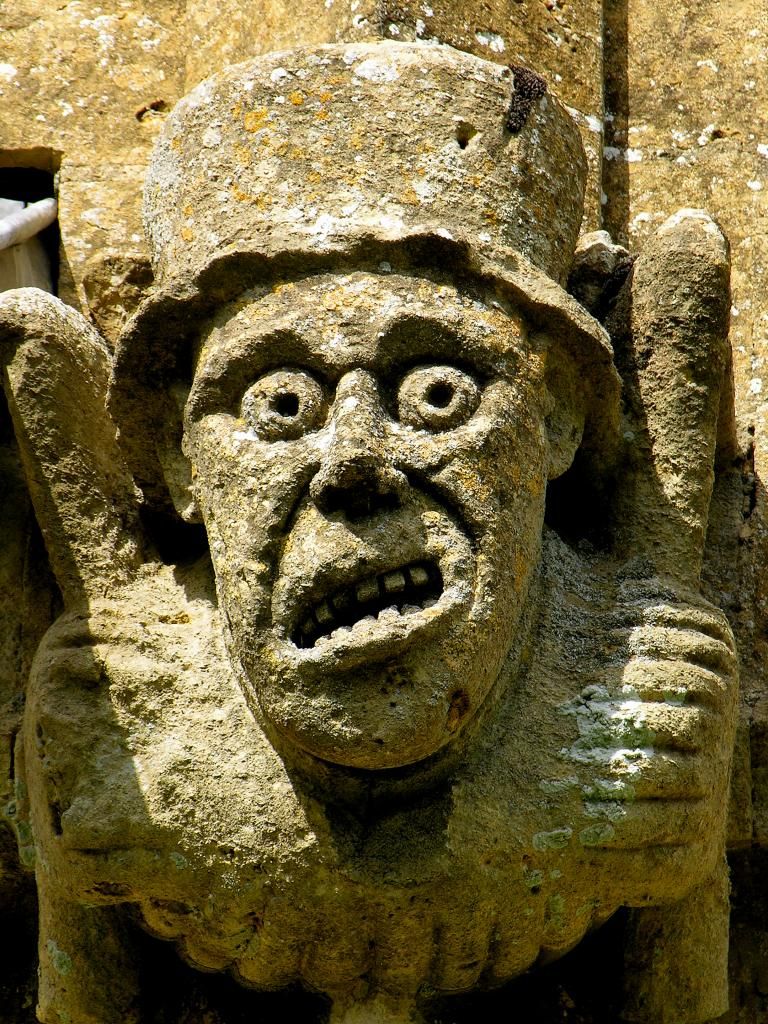 Devil's Chimney at Leckhampton above Cheltenham
Sixteenth century post office in the village of Painswick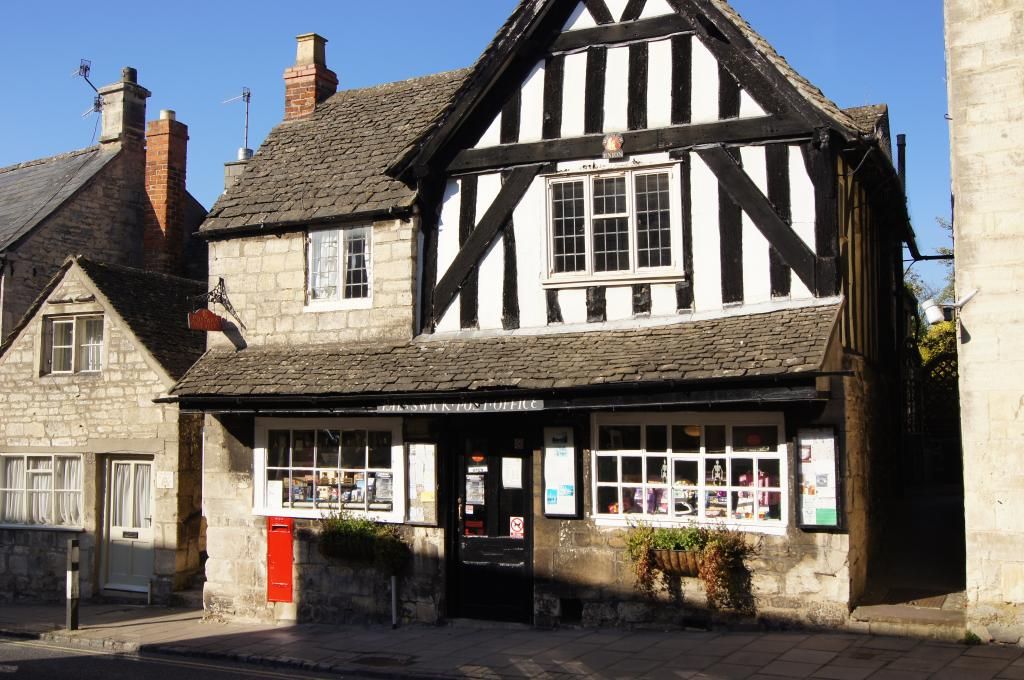 Winter sunset near the city of Gloucester
Bluebell wood
Arlington Row cottages in the village of Bibury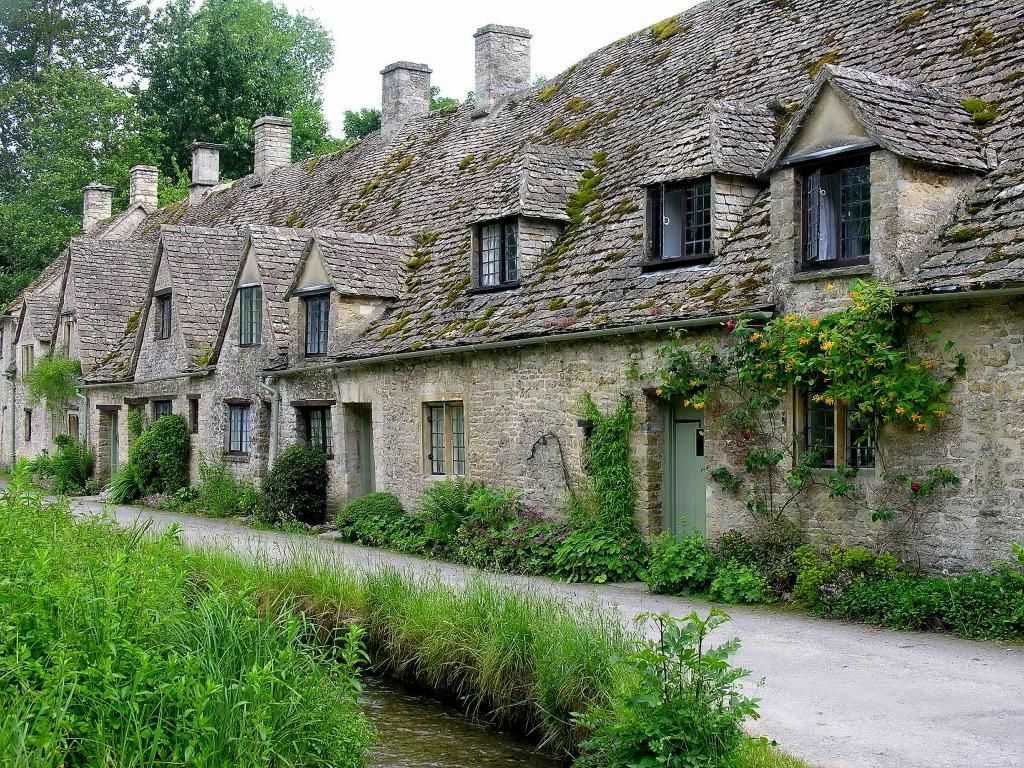 I hope you have enjoyed these photos. They are the result of many years' work on Andrew's part and I think are a wonderful record of his home county of Gloucestershire.