My husband Andrew has taken a lot of photos on several trips to Wales and I'd like to share some of them with you.
Croeso y Cymru! Welcome to Wales!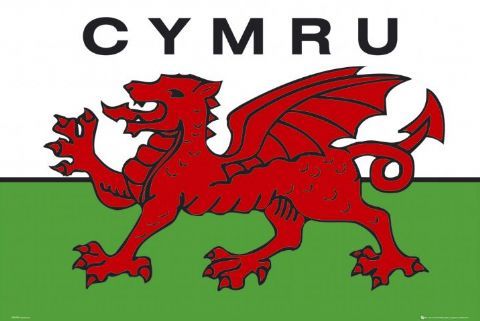 The Brecon Beacons National Park. This is Pen-y-fan, the highest mountain in south Wales at 2907 ft. There are actually two peaks to the mountain, one called Pen-y-fan and the other Corn Du.  Associated in Welsh history with King Arthur, the entire mountain was once referred to as "Cadair Arthur" or "Arthur's Seat".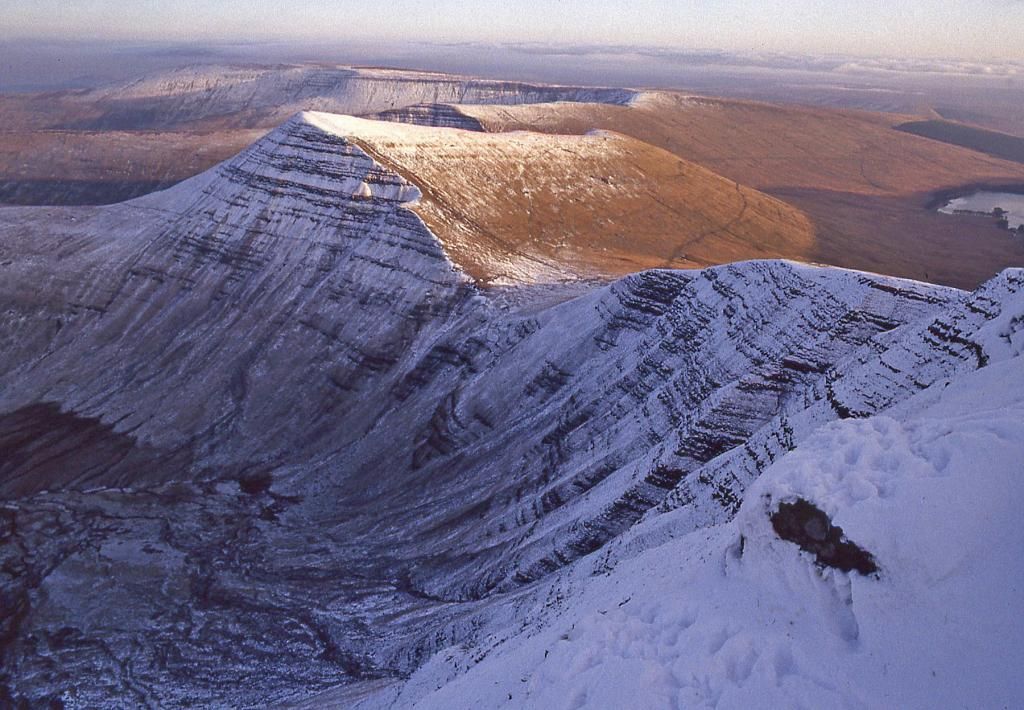 Another view of Pen-y-fan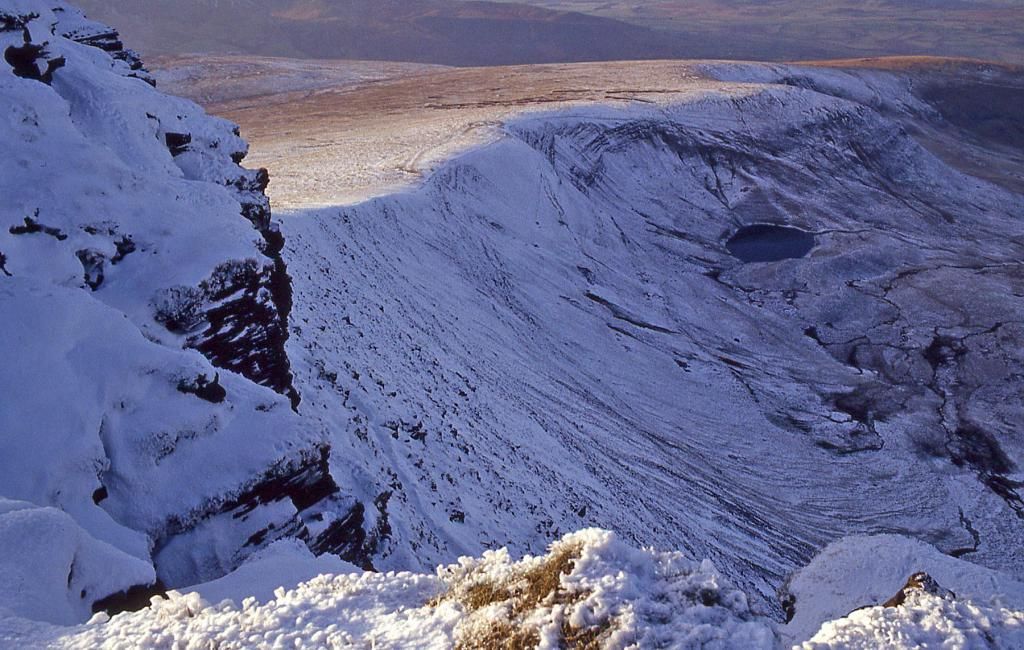 Lake Talyllyn, near Dolgellau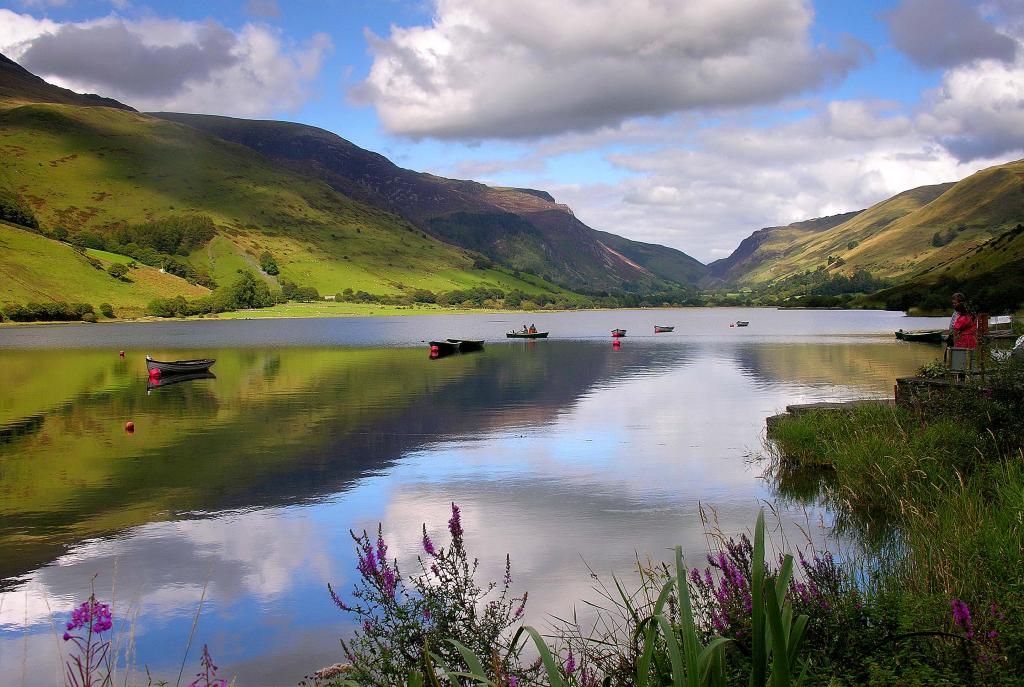 Snowdonia National Park, north Wales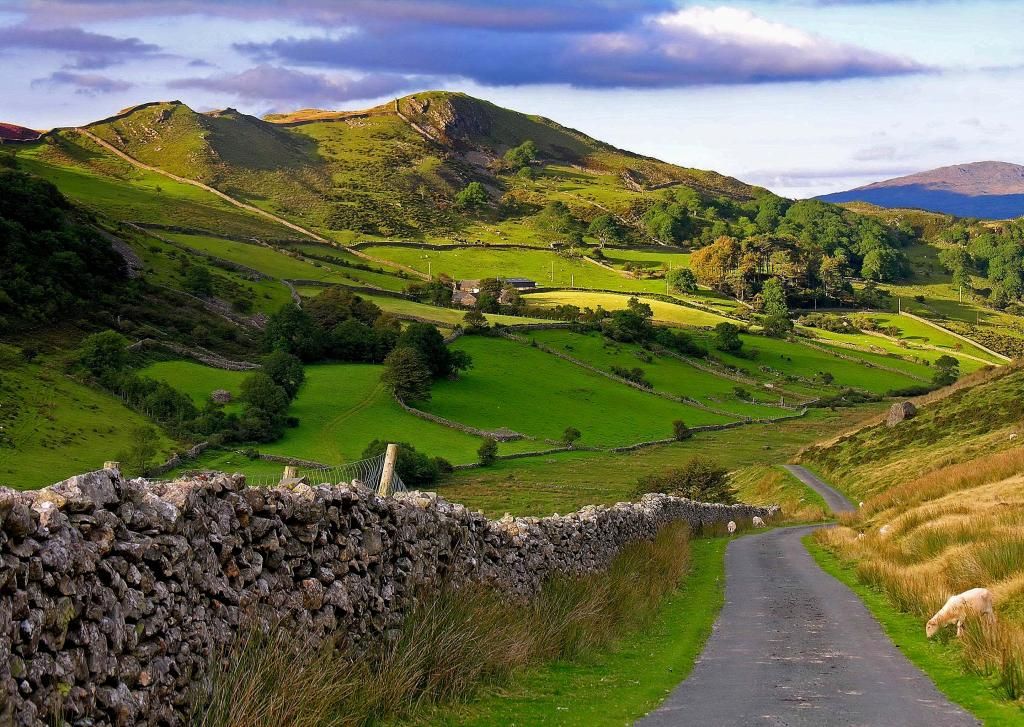 Bed and breakfast below Cader Idris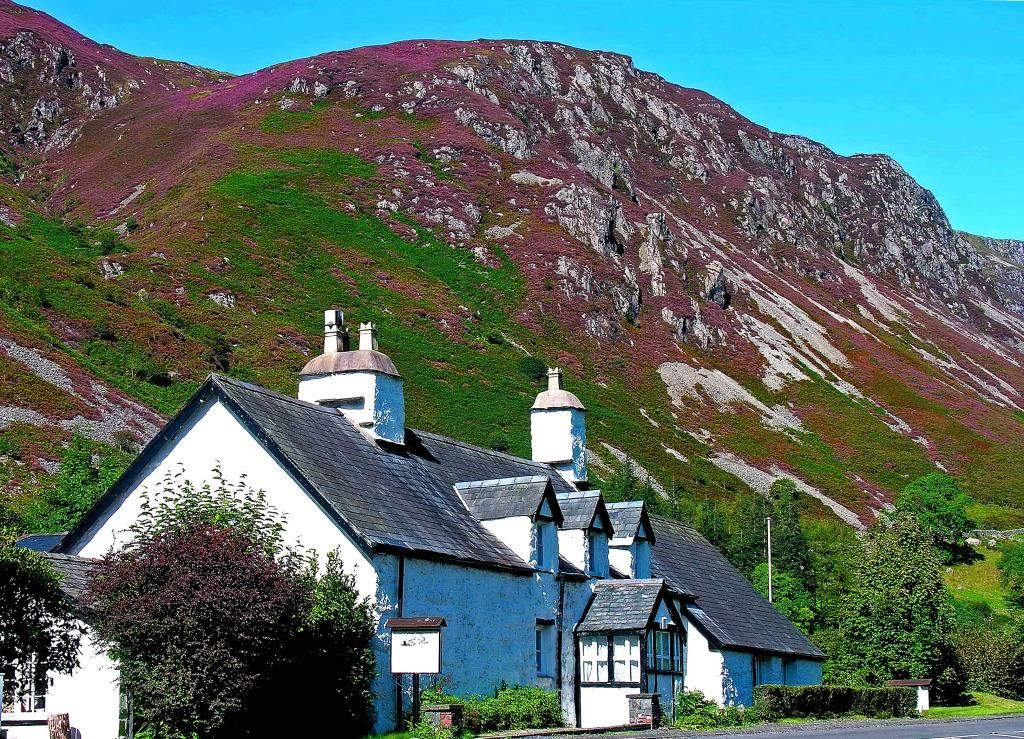 Moutain lake and boathouse near Dolgellau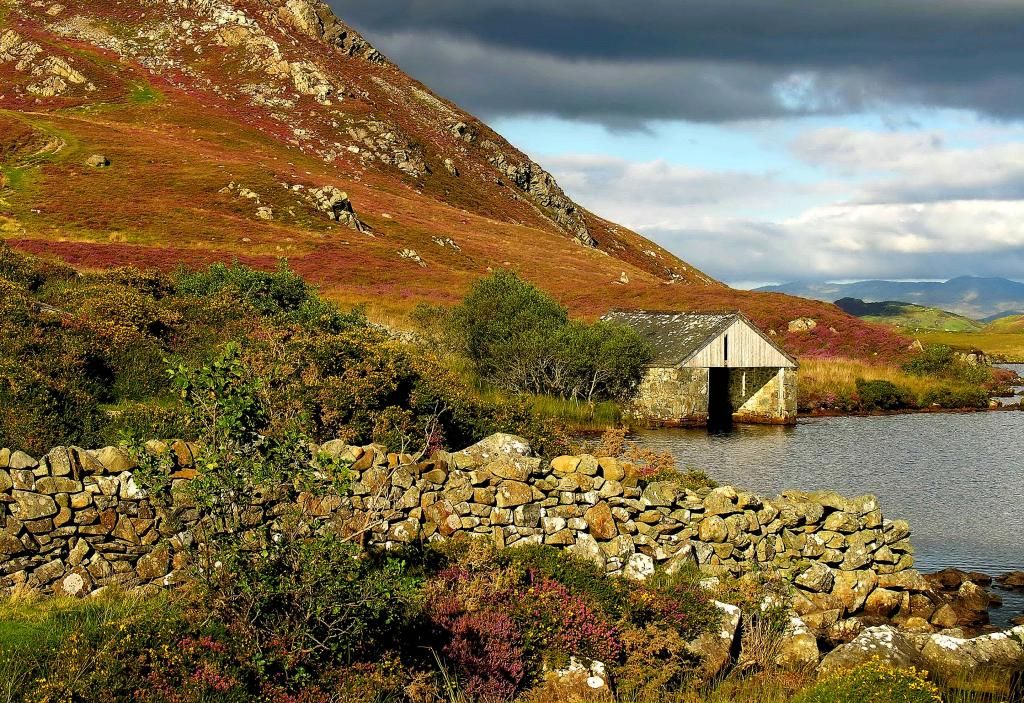 Harlech Castle, with Mt. Snowdon in the distance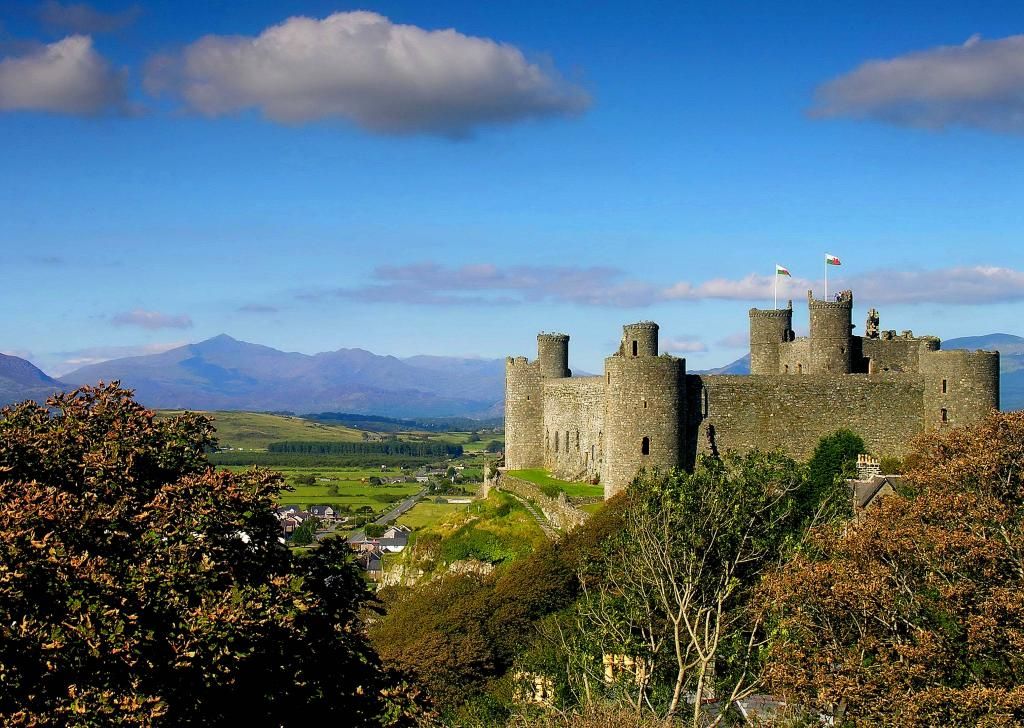 Another view of Lake Talyllyn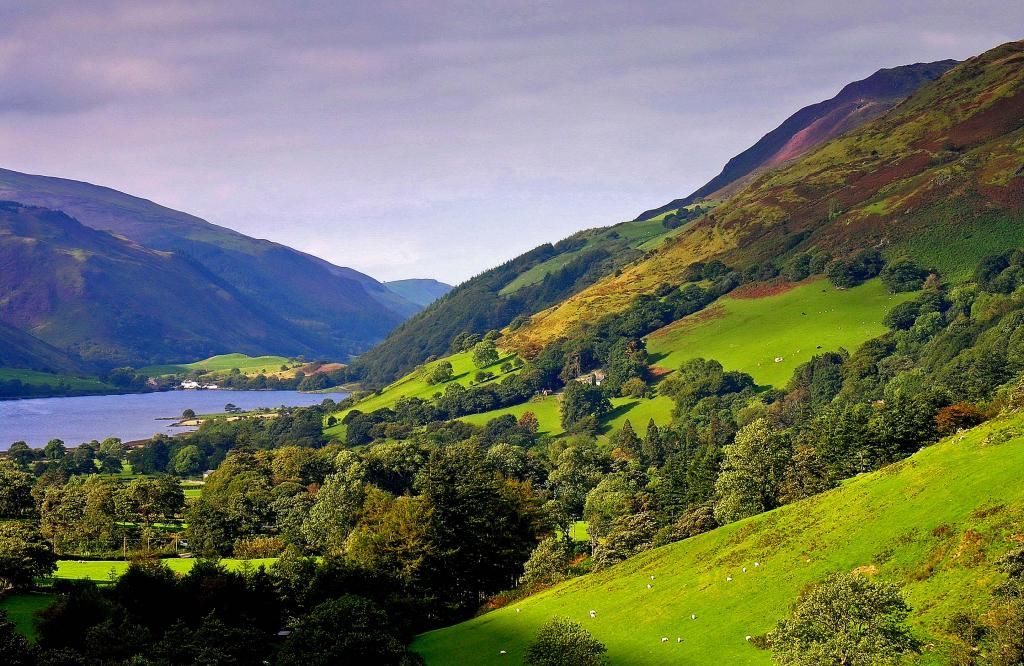 Talyllyn Mountain Railway is a narrow-gauge railway running for 7.25 miles (11.67 km) from Tywyn on the Mid-Wales coast to Nant Gwyrnol near the village of Abergynolwyn. The line was opened in 1866 to carry slate from the quarries at Bryn Eglwys to Tywyn. There are several more narrow-gauge railways in operation in the mountains of Wales and all are used to transport tourists nowadays.
The fictional Skarloey Railway which formed part of the Thomas the Tank Engine children's book series by The Rev. W. Awdry, was based on the Talyllyn Railway. There is a small museum at the Tallyllyn Station dedicated to the Rev. W. Awdry with his writing desk and many personal items as well as some first-edition publications of his books. Here's a link to Wikipedia with more info for the mini railroad enthusiasts http://www.ask.com/wiki/Talyllyn_Railway?o=2800&qsrc=999&ad=doubleDown&an=apn&ap=ask.com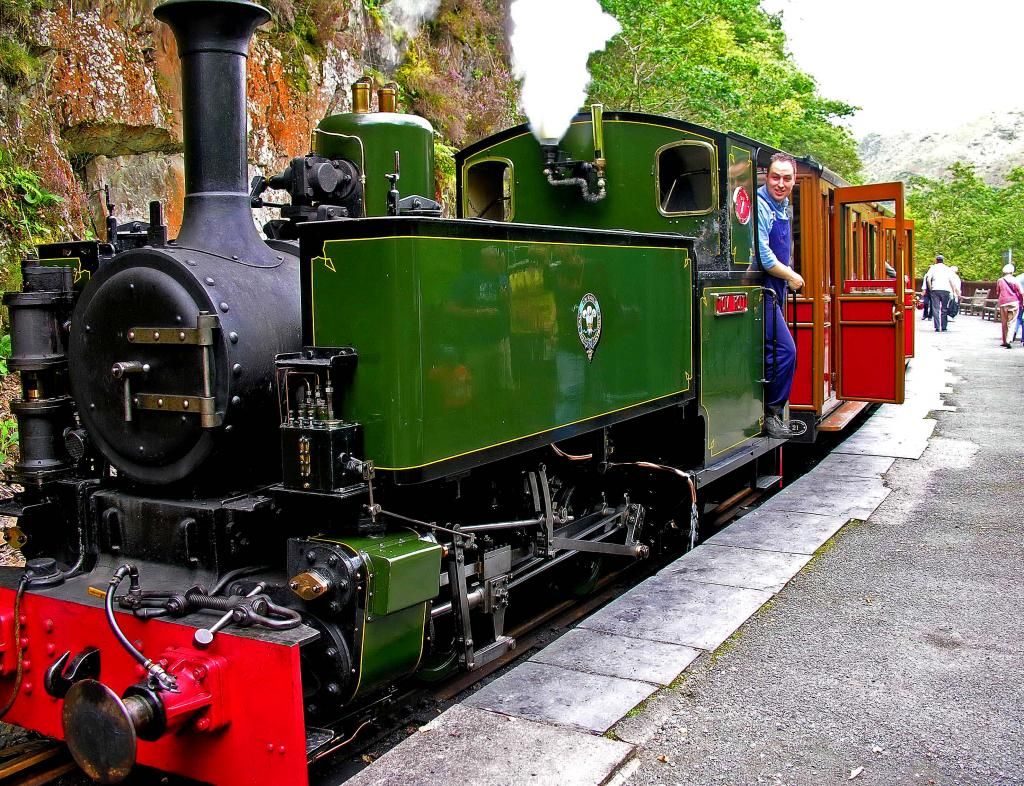 Aberglasllyn River, Snowdonia National Park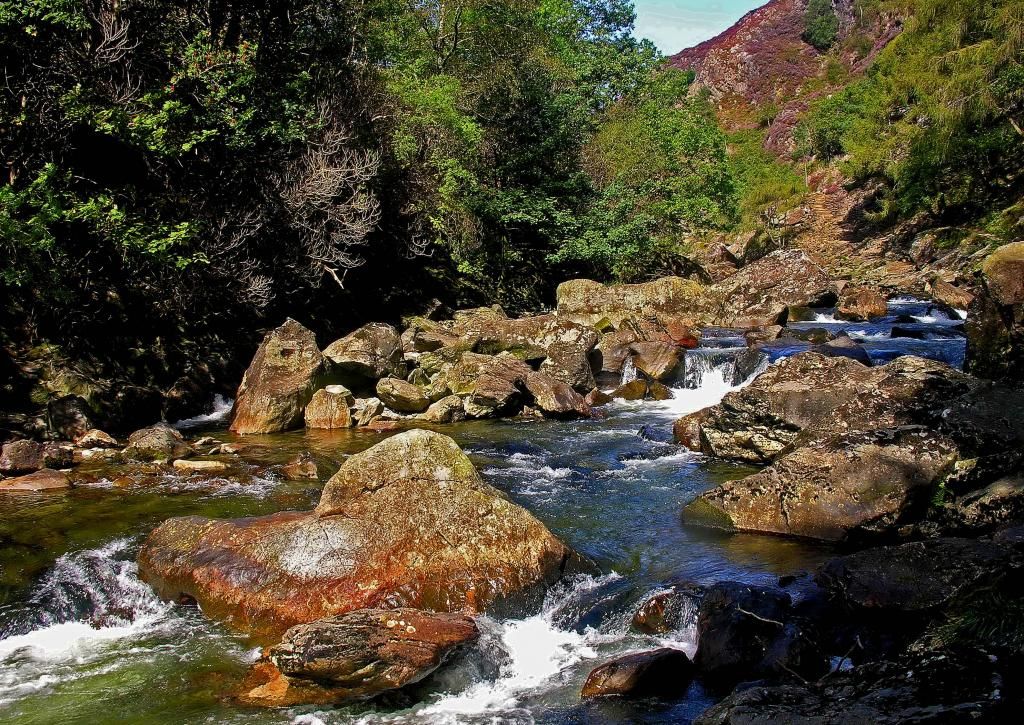 If you remember the 60s TV series "The Prisoner" with Patrick McGoohan, these photos might look familiar to you.  This is Portmeirion on the coast of north Wales.  Sir Clough Williams-Ellis, Portmeirion's designer built it to pay tribute to the atmosphere of the Mediterranean and his love of the Italian village of Portofino. It was constructed between 1925 and 1975 with architectural artifacts imported from Italy.  The village is also known for its fine line of China.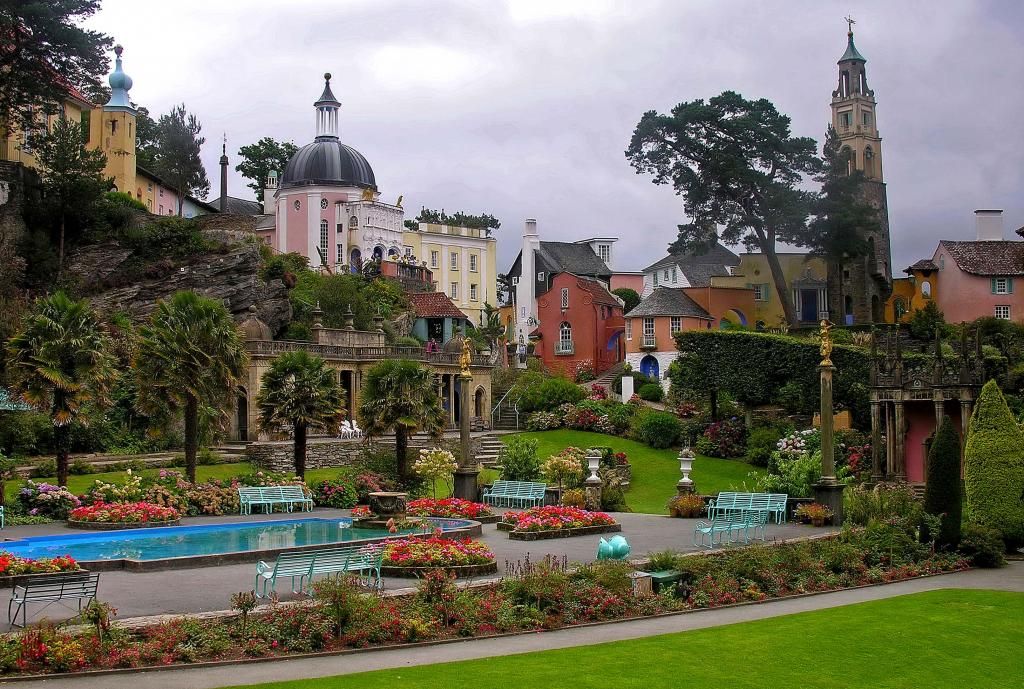 Another view of Portmeirion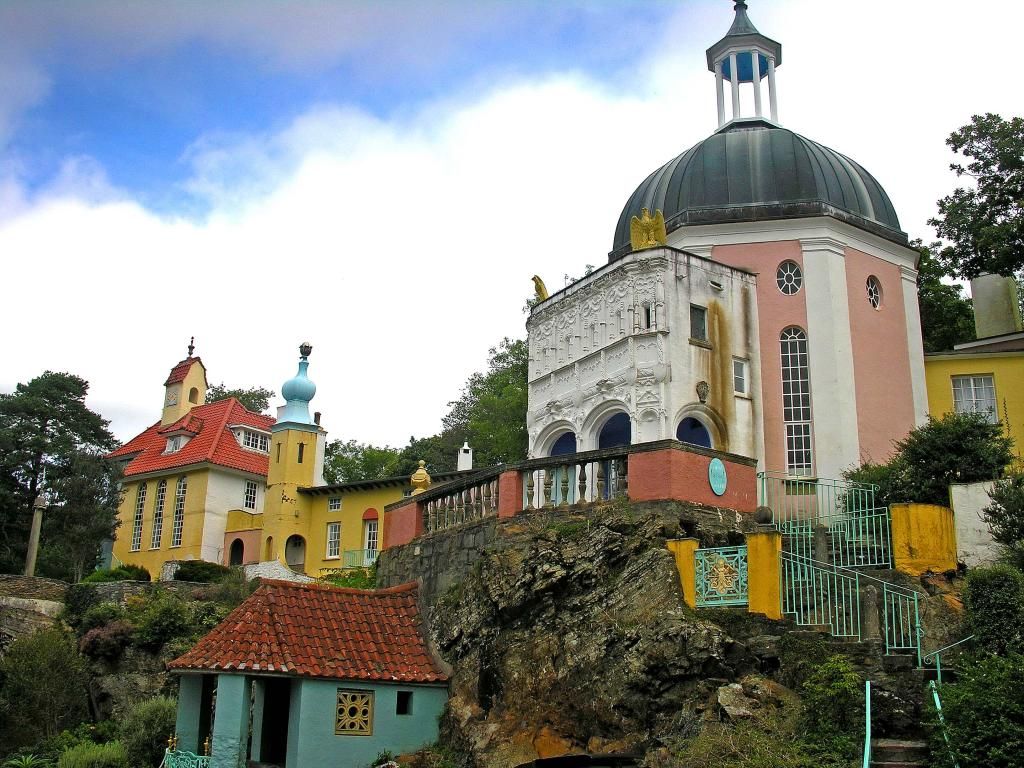 And yet another view of beautiful and surprising Portmeirion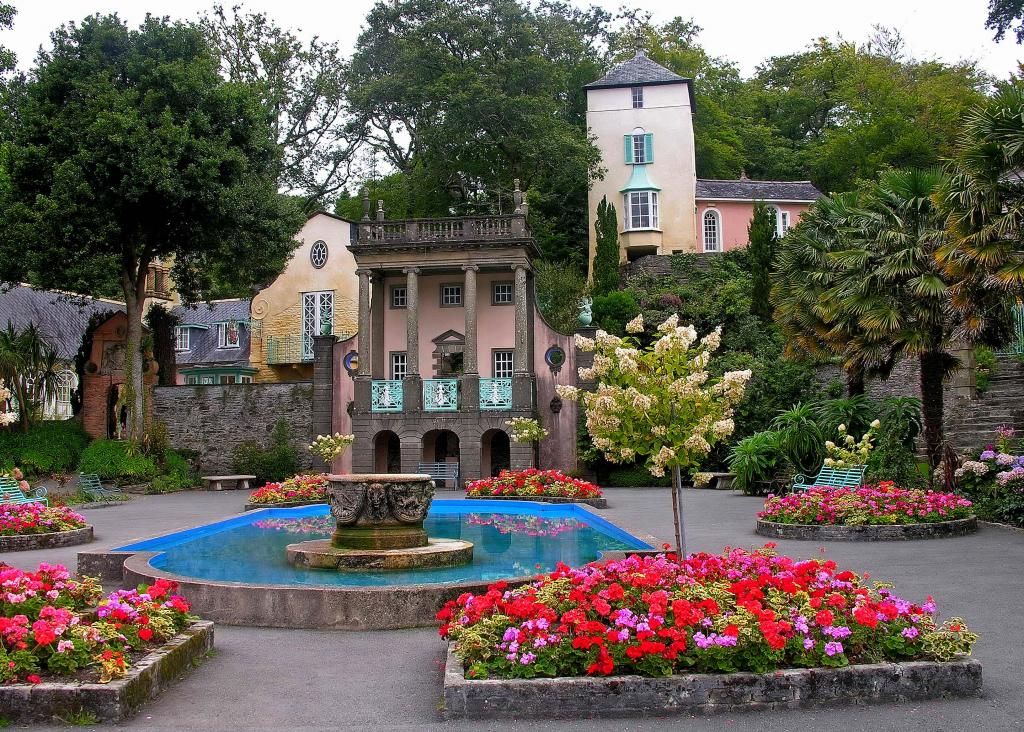 Mt. Snowdon, north Wales
I hope you have enjoyed this photographic trip through mid and north Wales!