My husband and I just returned from a trip across country to the county of Kent. Although we saw nearly everything we set out to see there, the one thing that we glimpsed but were not able to get clear photos of were the White Cliffs of Dover, due to a thick bank of cloud.
Here's a map so you can see where Kent is located. It lies on the extreme southeast corner of England on the English Channel.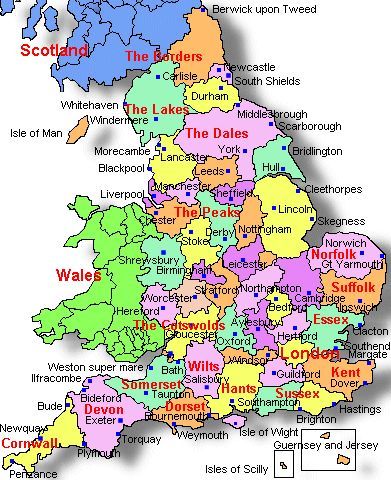 We had our first two nights in the city of Canterbury.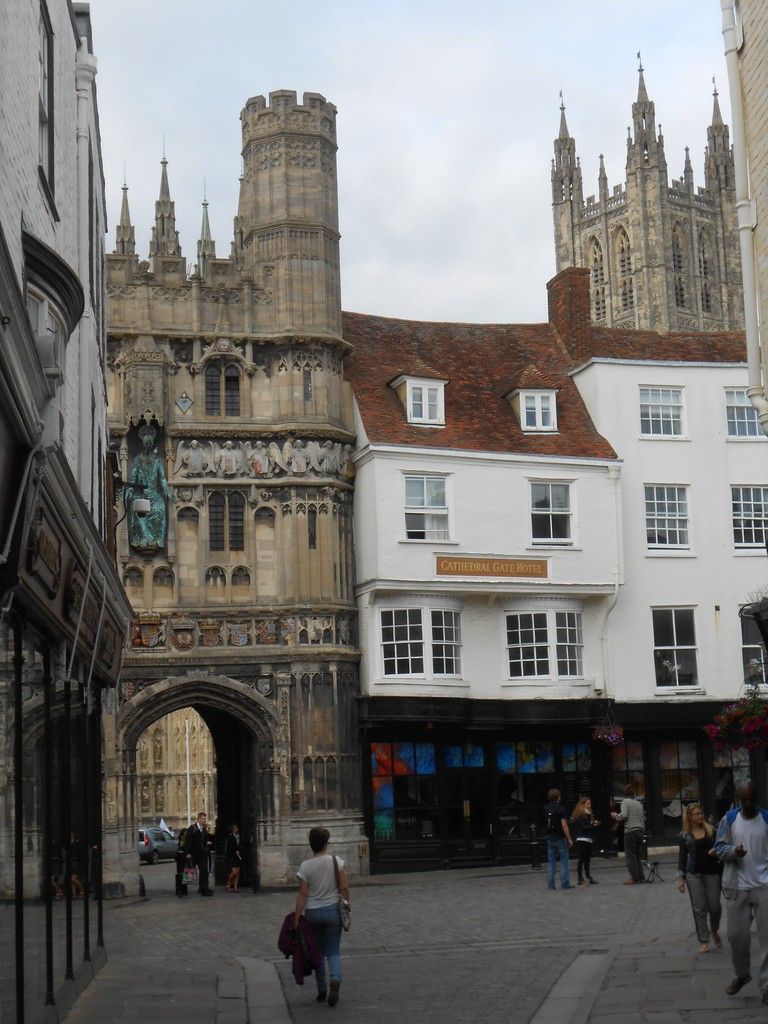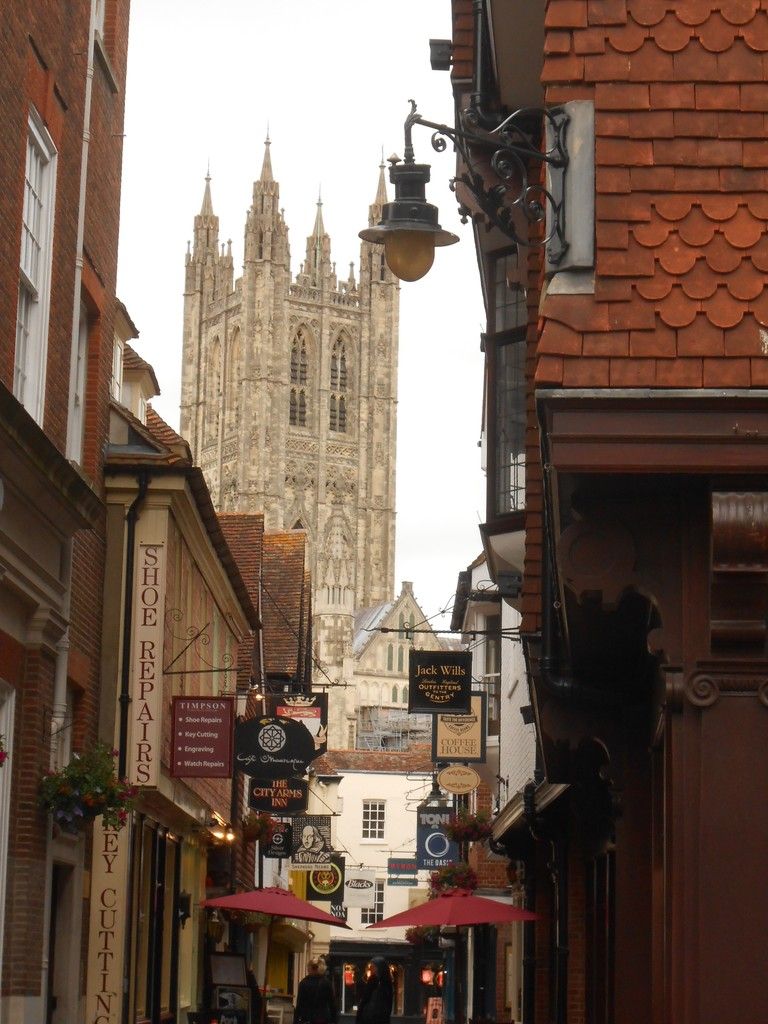 From pretty much anywhere in the city, you get at least a glimpse of the awe-inspiring Canterbury Cathedral. It is the cathedral of the Archbishop of Canterbury, (currently Justin Welby), leader of the Church of England. The original structure at this site was built in 597 AD and was destroyed in 1067. It was rebuilt from 1070 to 1077 AD.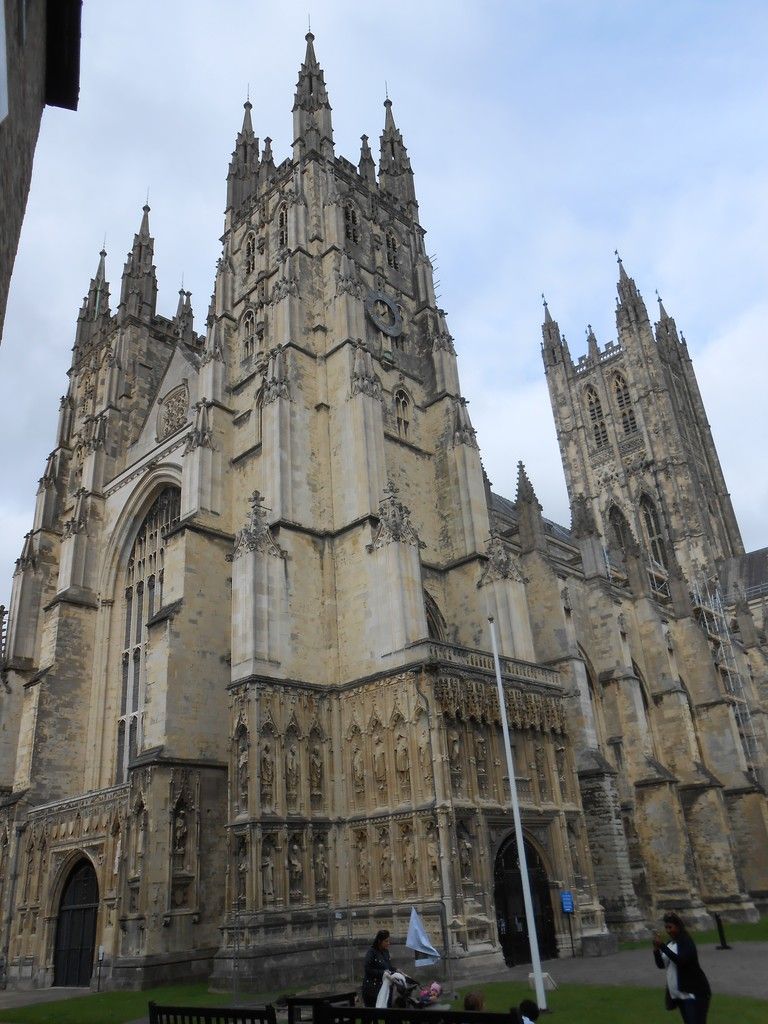 Black Griffin pub in Canterbury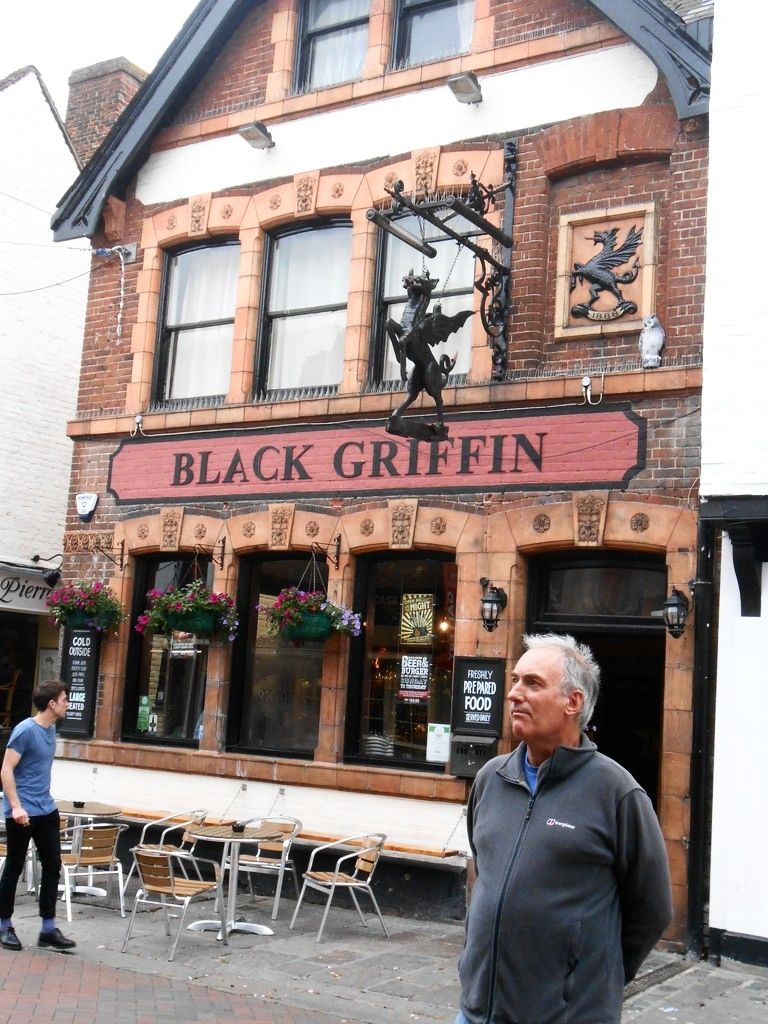 Canterbury Street Scene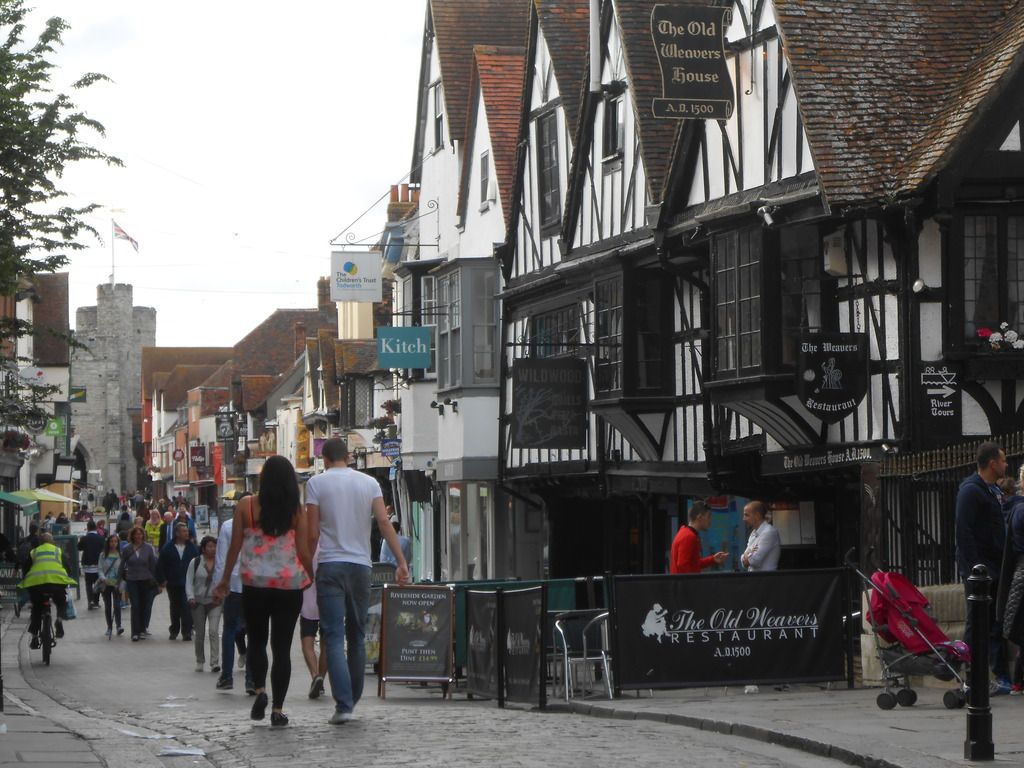 Not far from Canterbury is a small village of Chilham. It contains a number of medieval and 16th century buildings.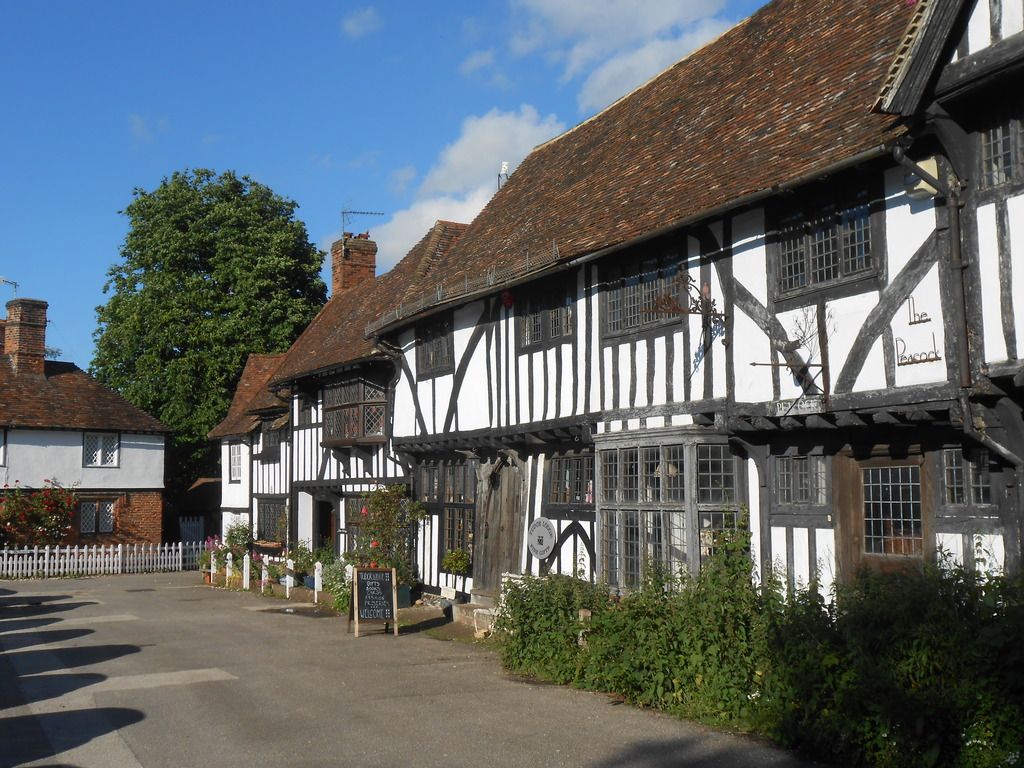 Tudor house in Chilham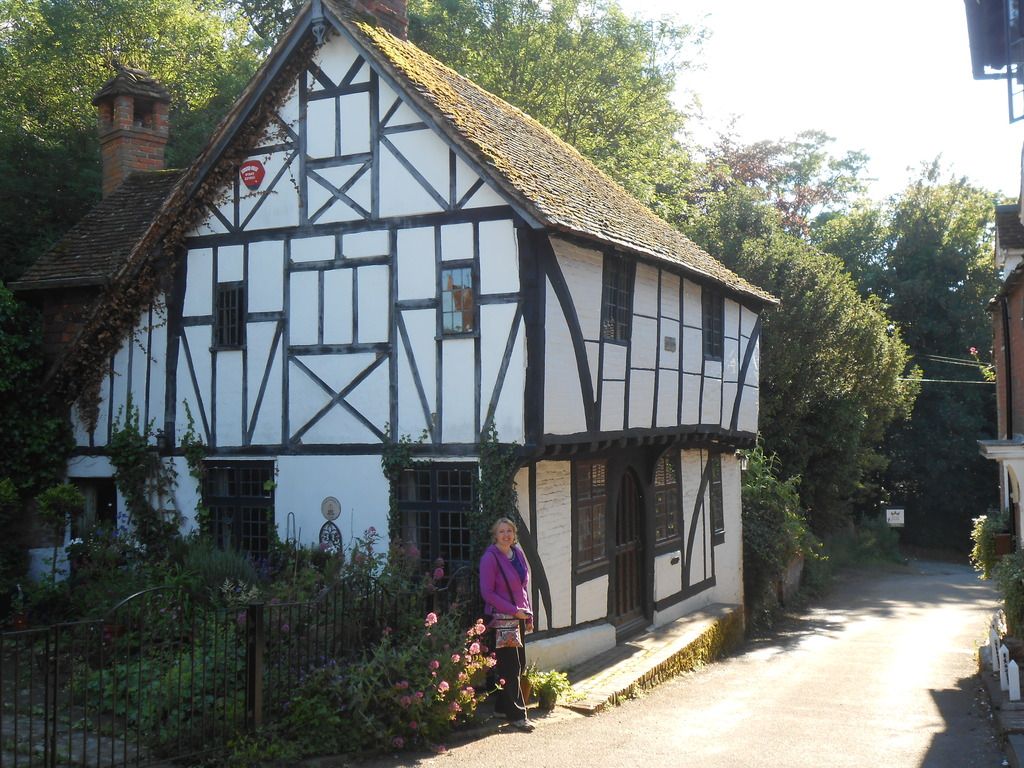 Fifteenth-century St. Mary's Parish Church in Chilham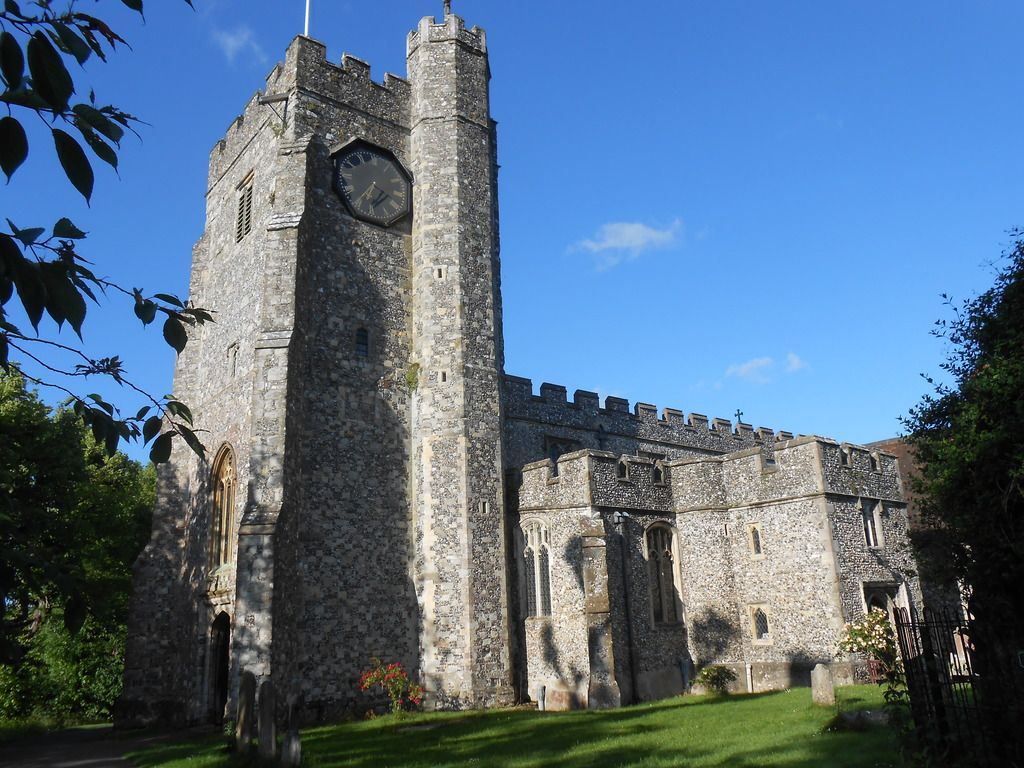 Sixteenth-century White Horse Pub, Chilham
Front gatehouse, Sissinghurst Castle. The original manor house was built in the middle ages and the gatehouse added in the 1530s.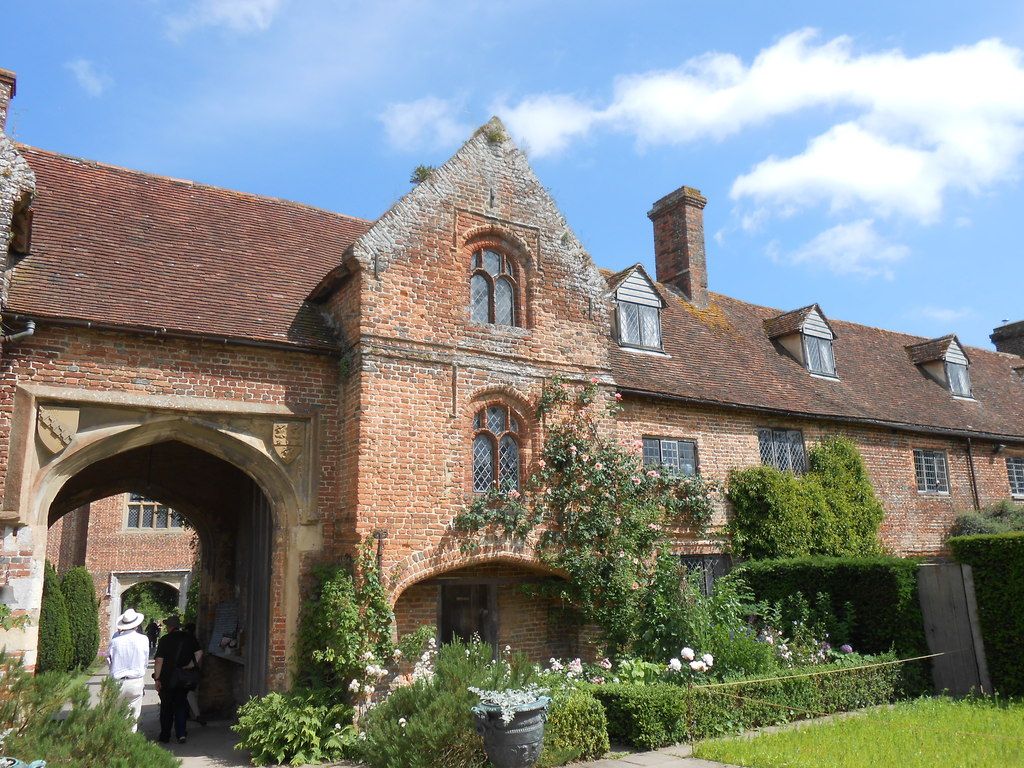 Sissinghurst Castle Garden, one of the most famous and celebrated gardens in England, was created in the 1930s by Vita Sackville-West, poet and gardening writer, and her husband Harold Nicolson, author and diplomat. Being June when we visited, the garden was spectacular and roses were blooming everywhere.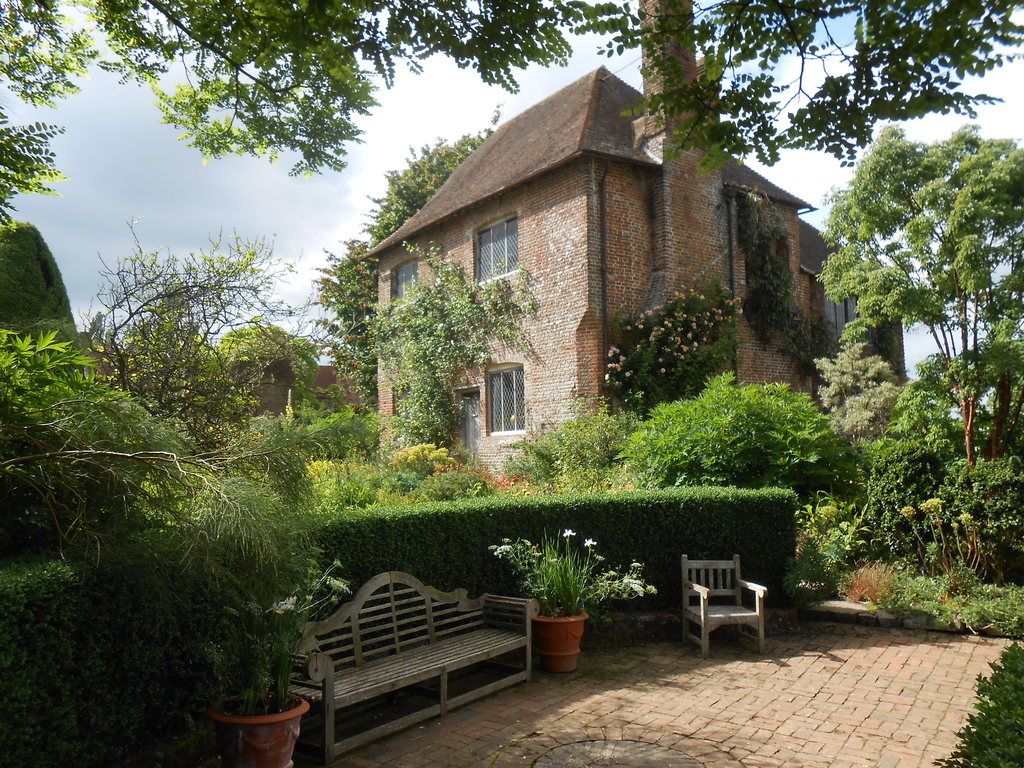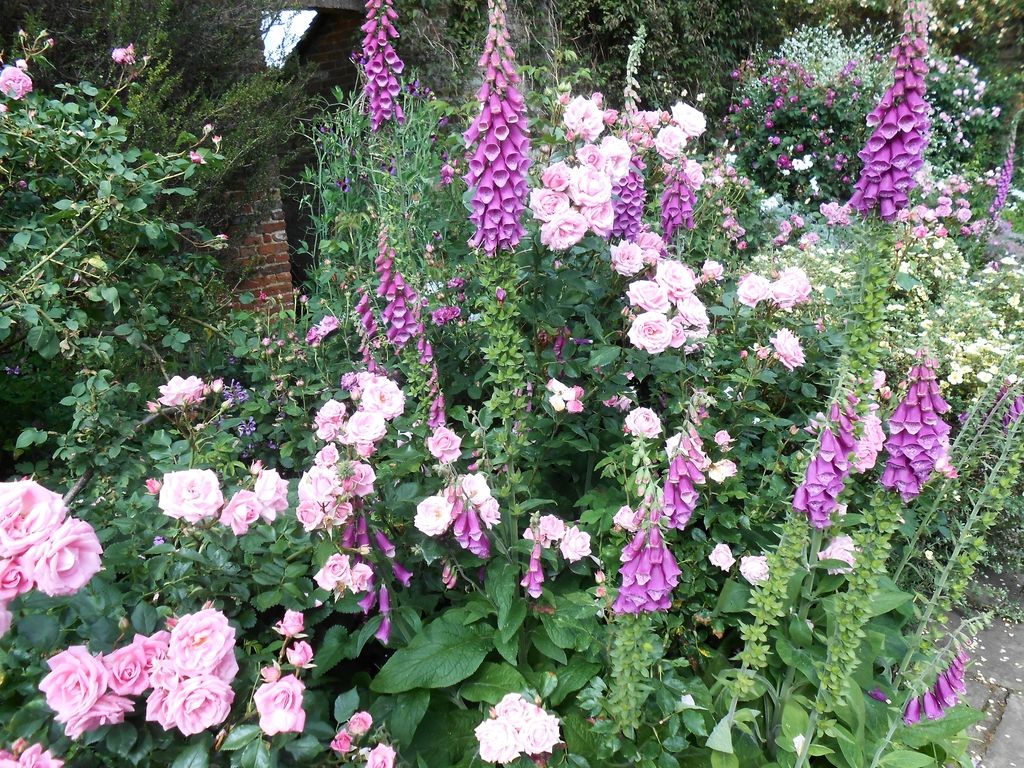 On the grounds at Sissinghurst. Oast houses like these were used for centuries in the beer-making process where the hops were hung and dried in the tall pointed chimneys.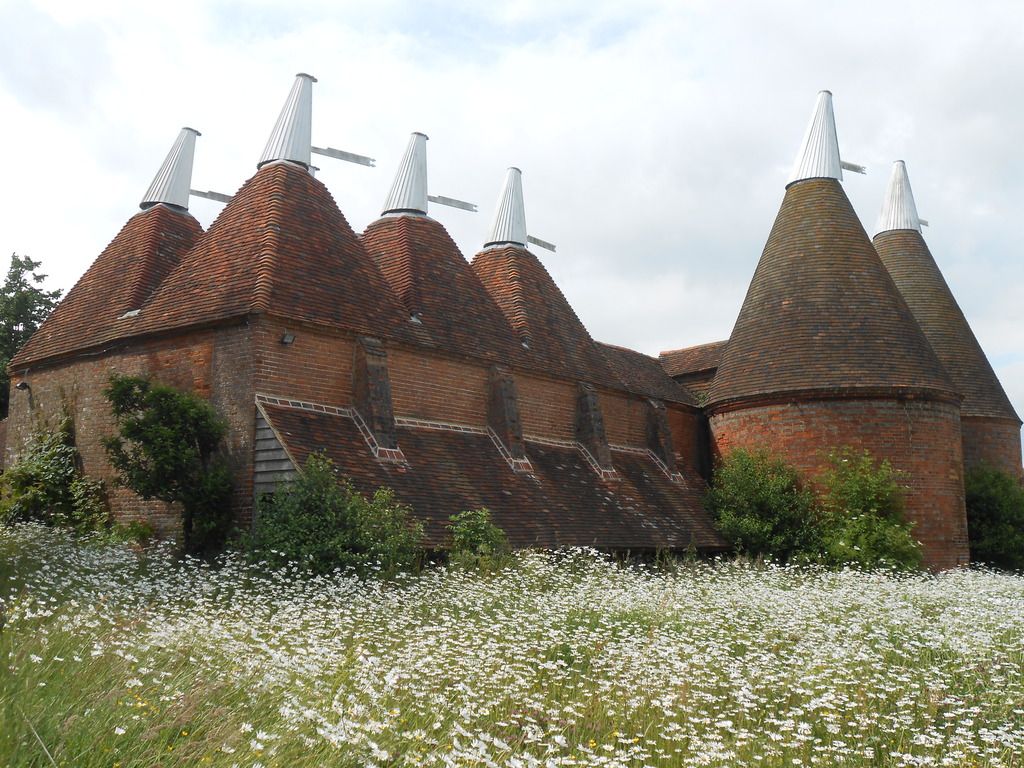 Chartwell, Winston and Lady Churchill's home and gardens.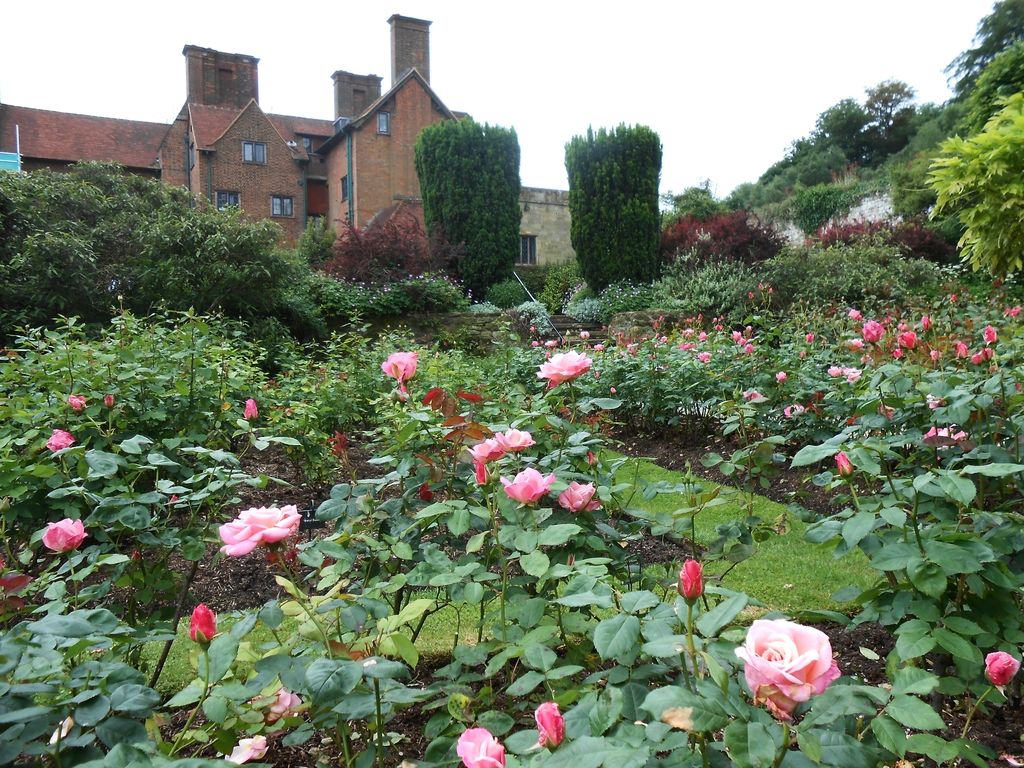 Winston Churchill himself built much of the brick walls around the garden. It was a pastime that he said relaxed him.
Knole House was built within a medieval deer park and was originally an Archbishop's palace. The house passed through royal hands to the Sackville family--Knole's inhabitants from 1603 to today.  The house is filled with art treasures. This is a view from the top of a tower in the entryway to the property.
Fallow deer still inhabit the grounds at Knole.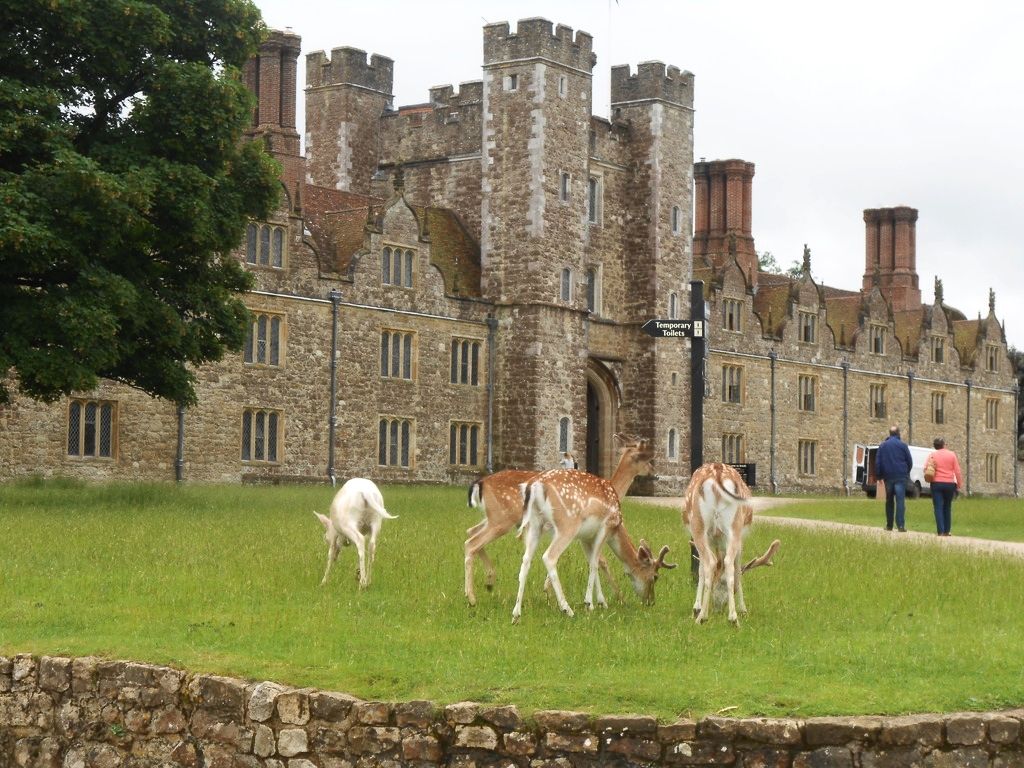 I hope you enjoyed this little photo tour of Kent. There was so much more to see in this corner of England, we barely scratched the surface. Although we unfortunately could not take photos inside of Chartwell, Churchill's home, this was perhaps the highlight of the trip for me. It was the type of home you could see yourself living in today; unpretentious, cozy and homey. To see his private rooms, such as his study where he conferred with FDR and planned strategies during WWII, and to see the oil paintings he created to help him unwind from the tremendous stresses and challenges of those times, was to get a real sense of him as a human being. But all of the sights and properties we saw were brimming with history and beauty.