I managed to only get a very few photos, but thought they would be worth posting just for the sake of marking the event.
I took the train up to Birmingham and attended the concert alone, so it was a bit of an adventure. I had never been in Birmingham itself--only stuck in traffic on the ring road around this vast city. But this particular area near New Street Train Station was very interesting. As you can see from the photo, The Town Hall is quite an imposing structure, done in a classic Roman style. It was opened in 1834. John said that as a teenager he saw Buddy Holly perform here and it really started him on his way to becoming a professional musician. The Hall is to one side of Victoria Square where there are a number of other classic style buildings, making this quite a splendid part of the city. There is a huge pedestrian-only shopping area just to the south of Victoria Square. It is quite amazing to realize that, although Birmingham was heavily bombed in the blitz, these buildings are still standing.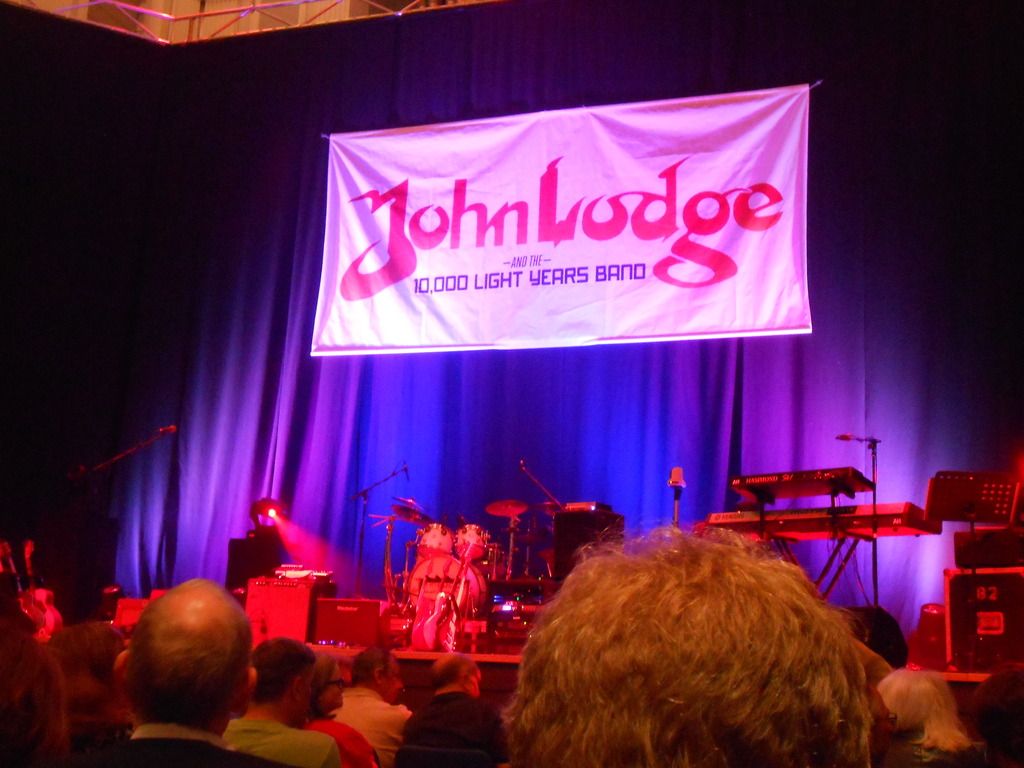 You can see the top of the huge pipe organ here. It was installed in 1834 and later enlarged in 1956.
It was a lively and happy concert. It was apparent many of John's family and friends were present, notably "El Riot and the Rebels" members, including Ray Thomas! John talked about his days with that band and all the members stood by their seats and waved to the crowd. Ray was on the far stage-right side of the hall in about the third row (in front of Norda). I was a distance away on the stage-left side in the seventh row.
I especially loved hearing "Nervous" and "Saved by the Music", two of my very favorite Johnsongs.
John said that his son Kristian had flown in all the way from the US to attend the show and he said that it "made my day!"
There was a technical problem with the electric cello, so cellist Gemma Johnson carried on with the old-fashioned kind of cello! Beautiful! Like John, I adore cello music.
The concert seemed to really fly by. They always do, but this one seemed to really zip! It must mean I was really enjoying it, despite being on my own. There were a lot of standing ovations and it struck me just how many great songs John has written.
The band were tight and obviously enjoying themselves. John's ever-present smile made me smile!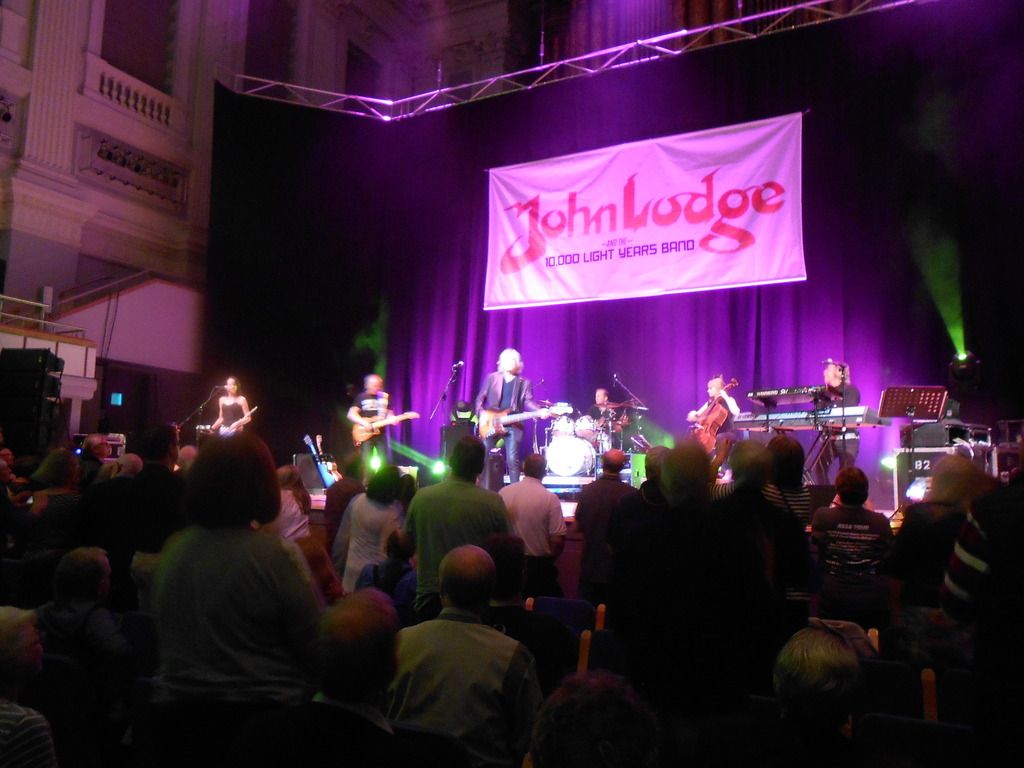 I walked over to the Town Hall again the next morning on my way to the train station, so I could get a daytime shot.