We had some very good friends nearby when we lived in Cornwall in the late 90s and early 2000s. They subsequently moved to London and then just a few years ago to the Algarve region of Portugal. It is the southernmost tip of the country. It had been our intention to go visit them there and do some sightseeing as well. So we set up a two-week trip and set off on March 11. It is a 2 hour and 20 minute flight from London and it took us longer to take the train to London (3 1/2 hours) than it did to fly to Portugal!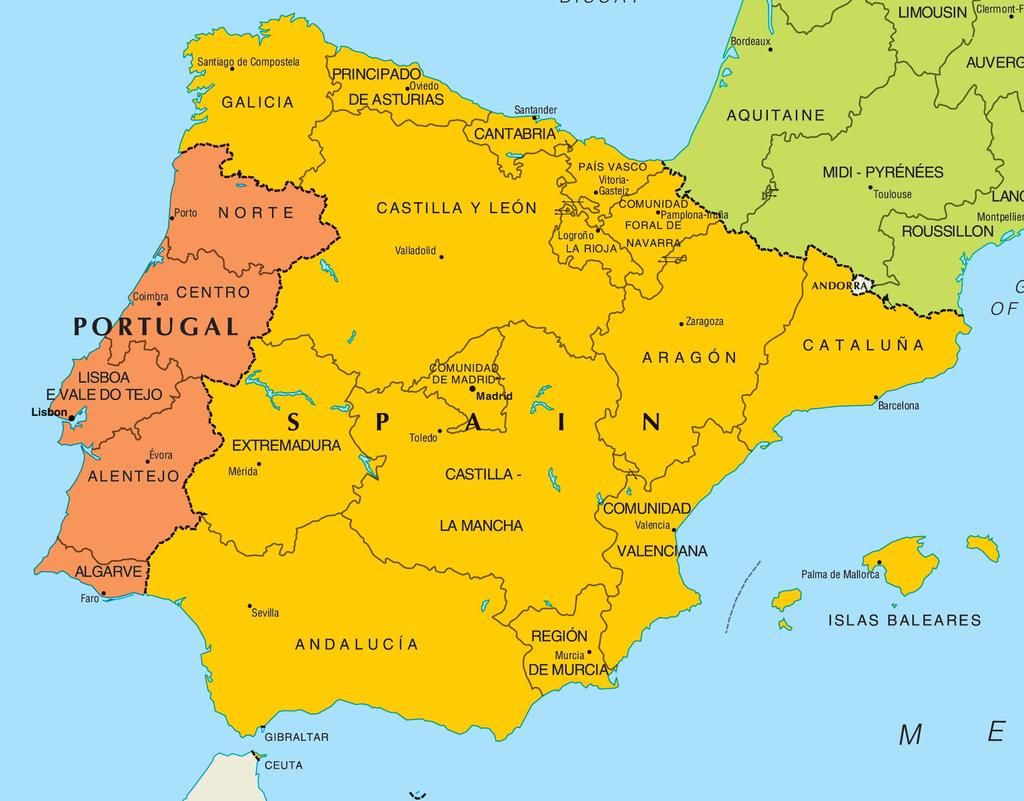 We stayed in the center of Faro in a Best Western. We were on the top (5th) floor and the view from that level included an old church with the enormous nest of a pair of storks on its steeple. In the second photo they are in a courtship display. These large birds were nesting all over the area, high up on chimneys and church towers.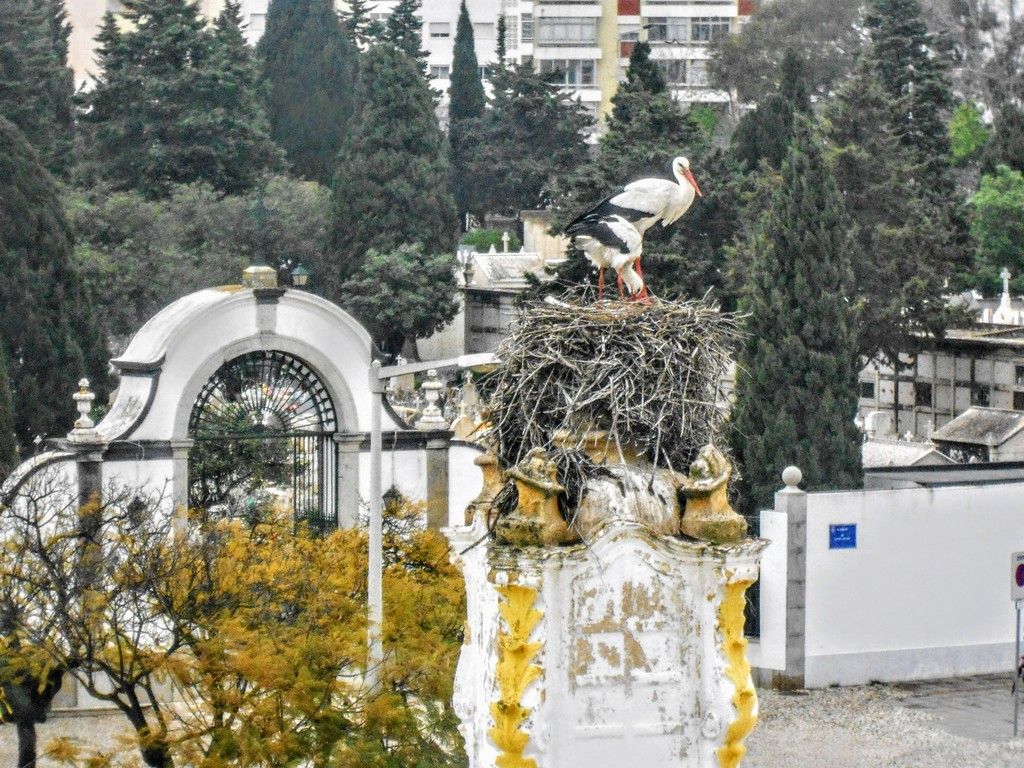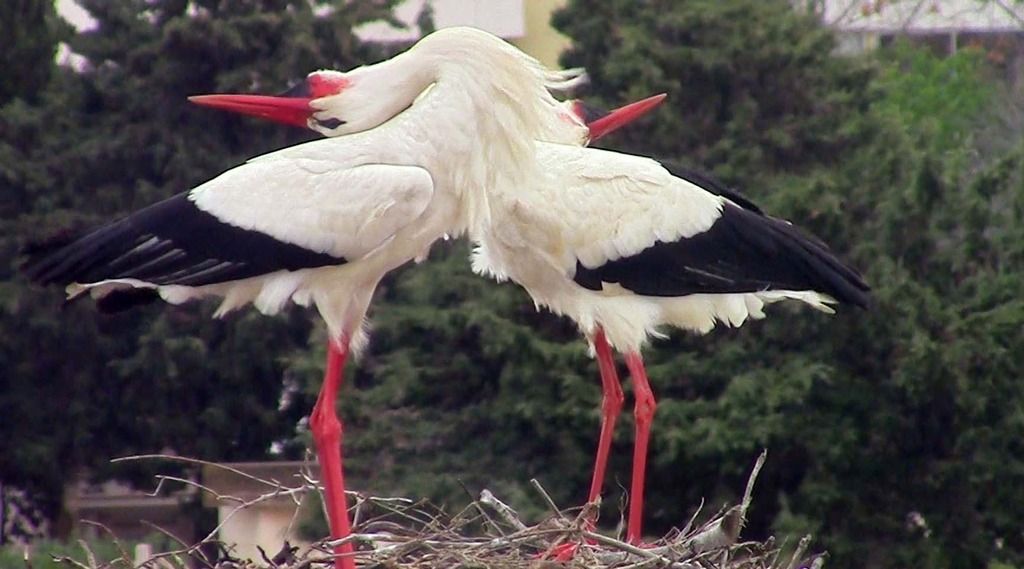 We walked around Faro and then took a little tour on a sort of shuttle trolley for a while. Here are some of the photos we took.
The Roman Catholic church, Igreja do Carmo. If you look at ledges on the towers, you will see some more storks on their nests.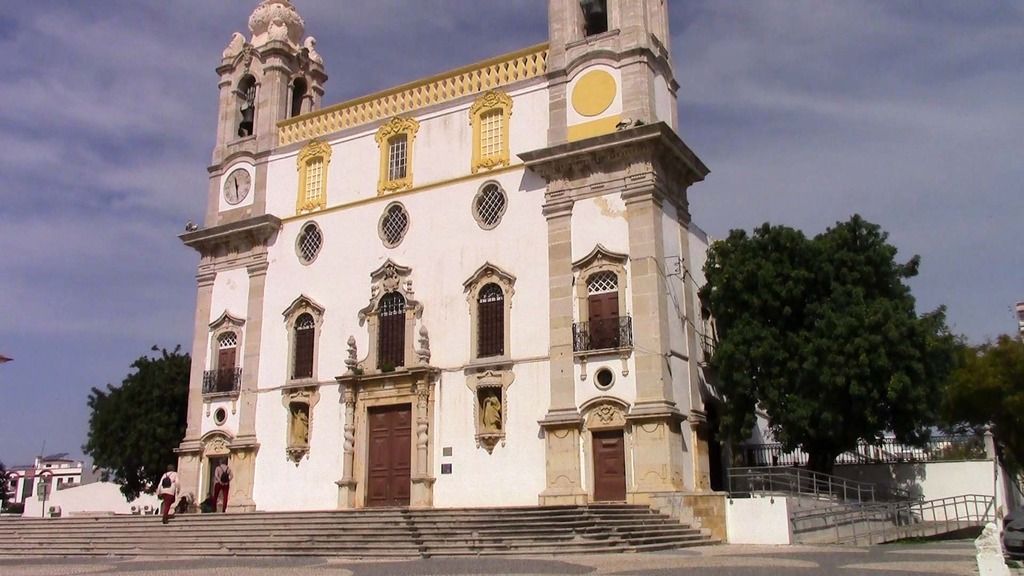 A typical street in Faro
The little sightseeing trolley we rode when our feet got sore from walking. Notice the little cobblestones on the street and sidewalk. This type of paving has been used here since Roman times.
Faro's town center and marina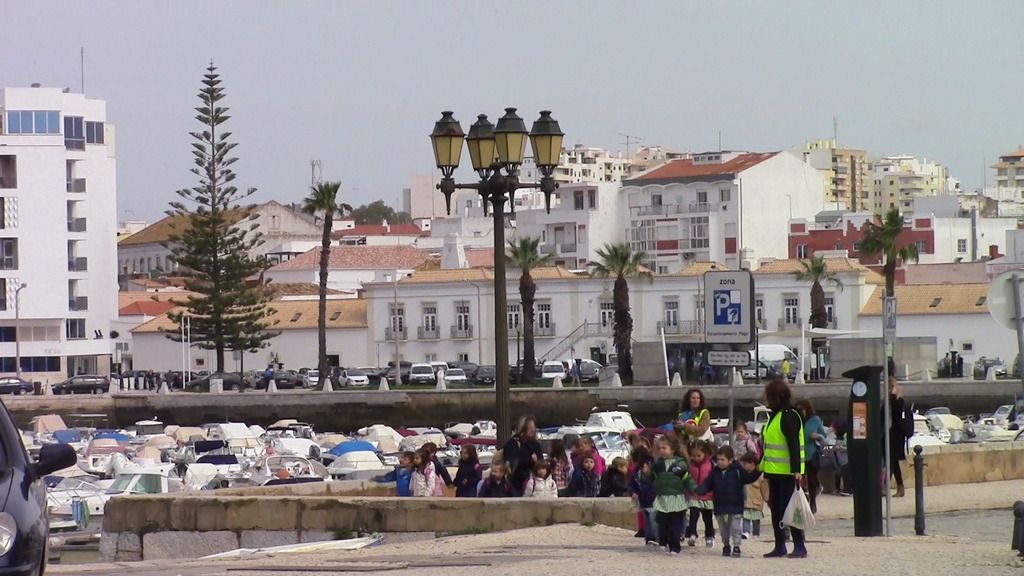 Schoolchildren on a field trip to the aquarium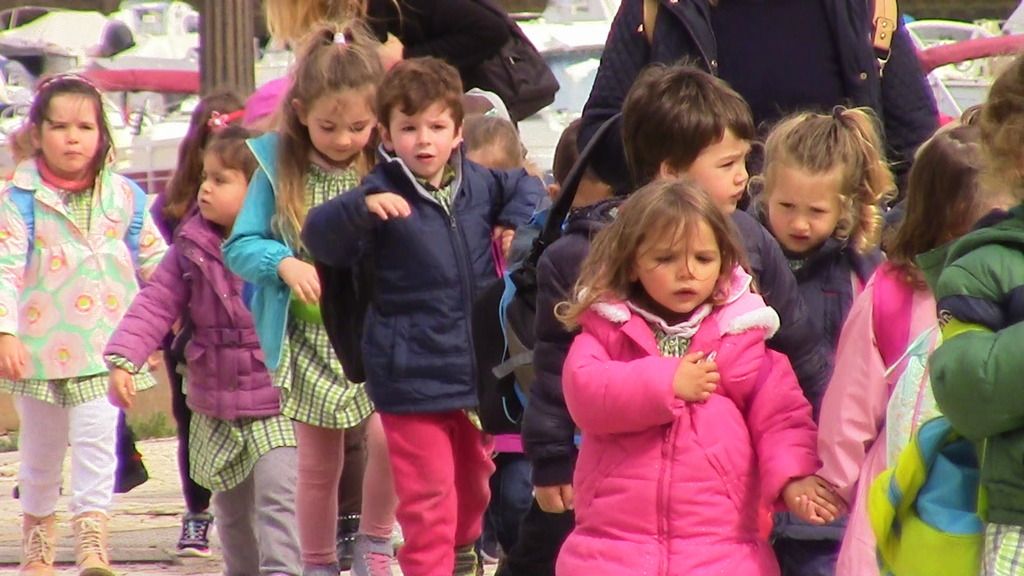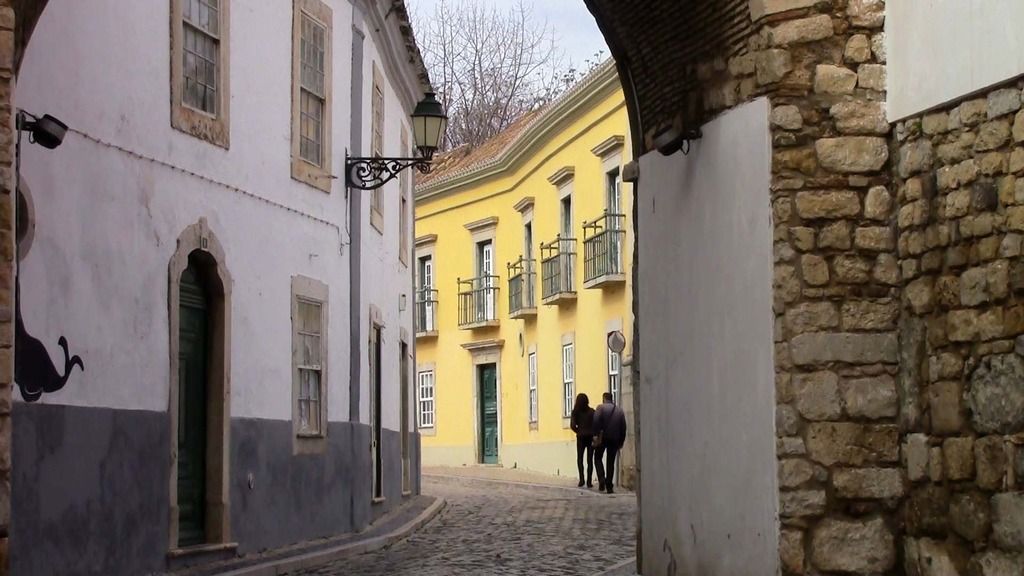 Entrance to a bed and breakfast establishment in the town center. I love the colorful tile portraits that are so often seen displayed on homes in Portugal.
A shop window displaying a traditional musical instrument called a Bandoletto and advertising a Fado--a folk music performance. As a side note, and of interest perhaps only to ukulele players, the forerunner of the ukulele (the Cavaquinho) was brought to the Hawaiian Islands by Portuguese sailors.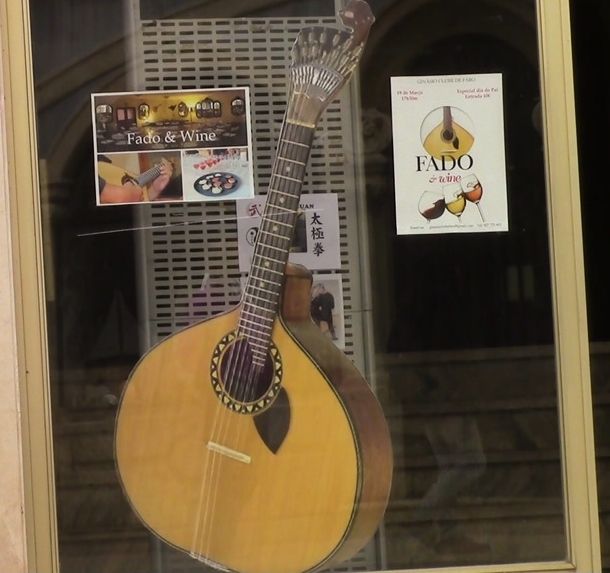 Outside of town the next day. We drove to the estuary of the Ria Formosa River and had a stroll around. If you're a birdwatcher, this is the area for you!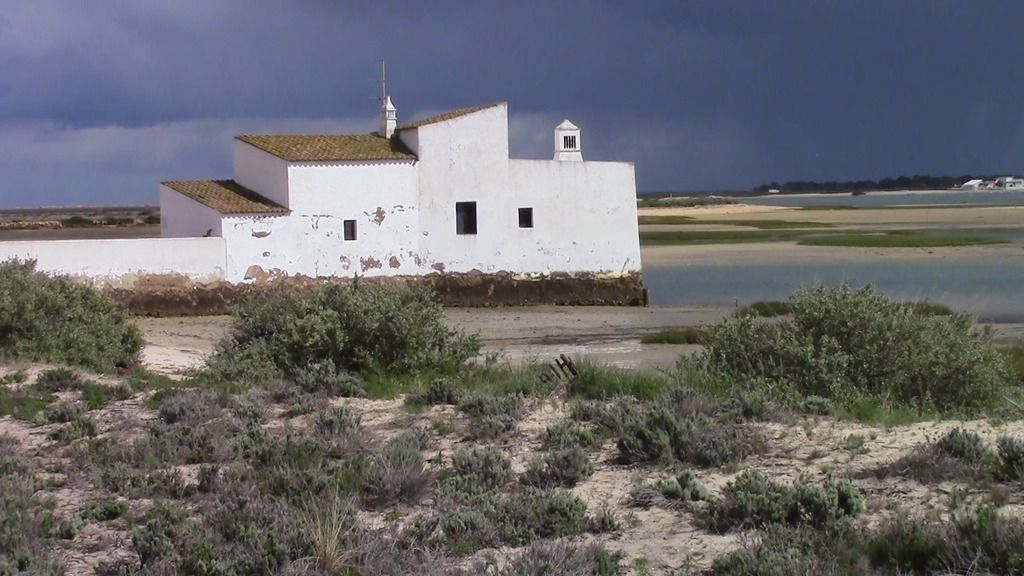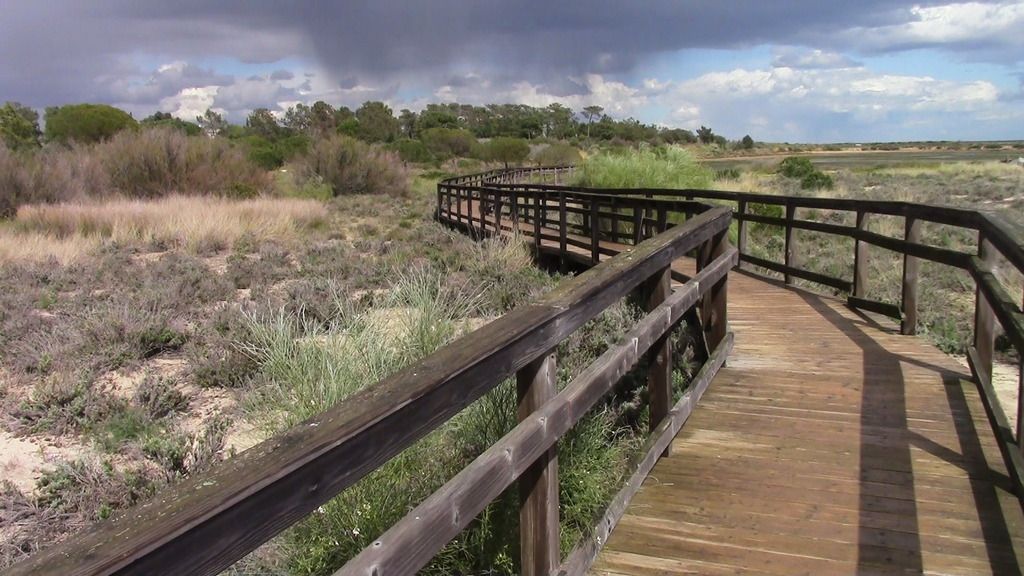 We stopped for coffee and a custard tart in the charming little town of Moncarapacho. It is built around a town square with sidewalk cafes and a lovely old church at one end.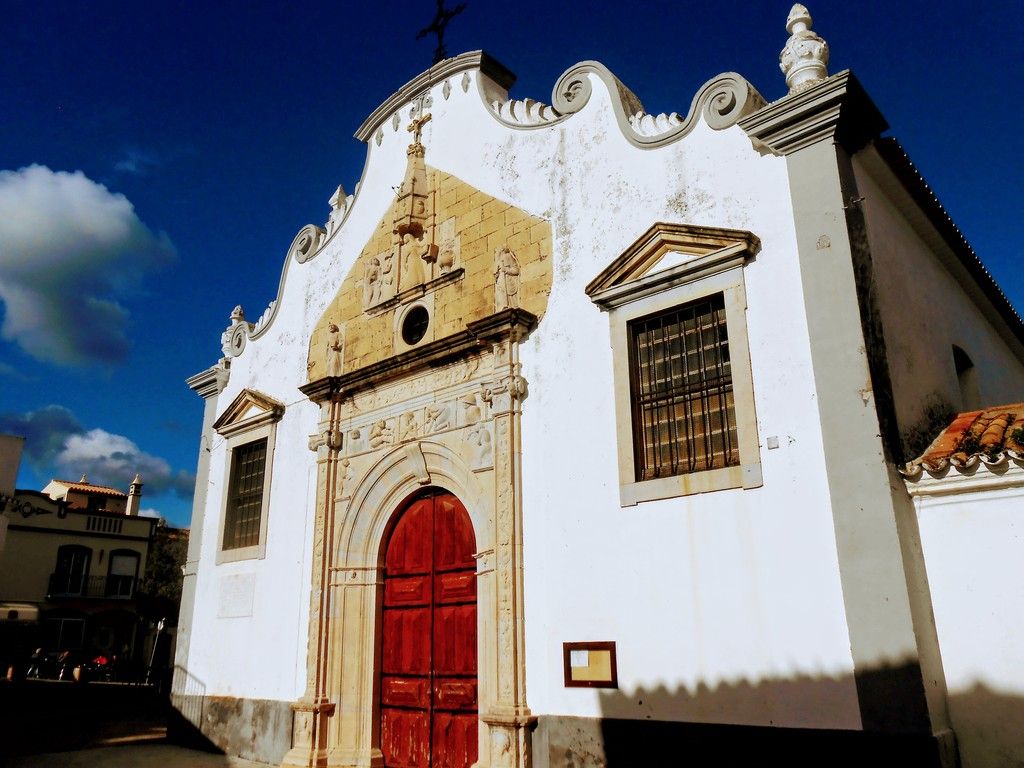 Moncarapacho town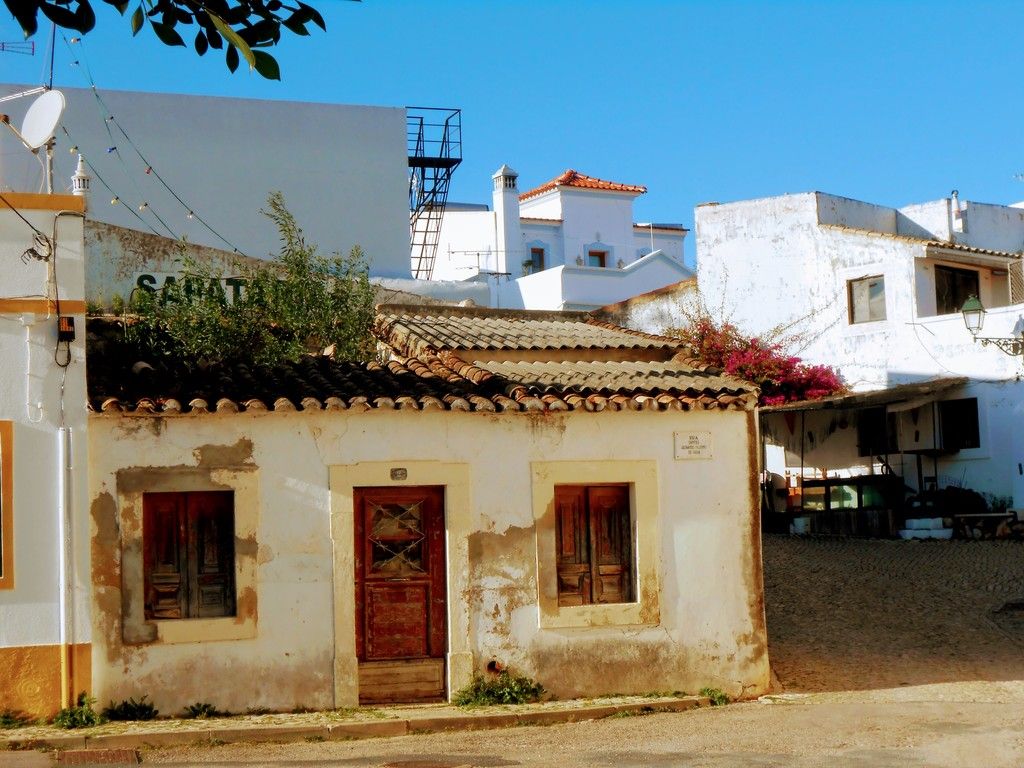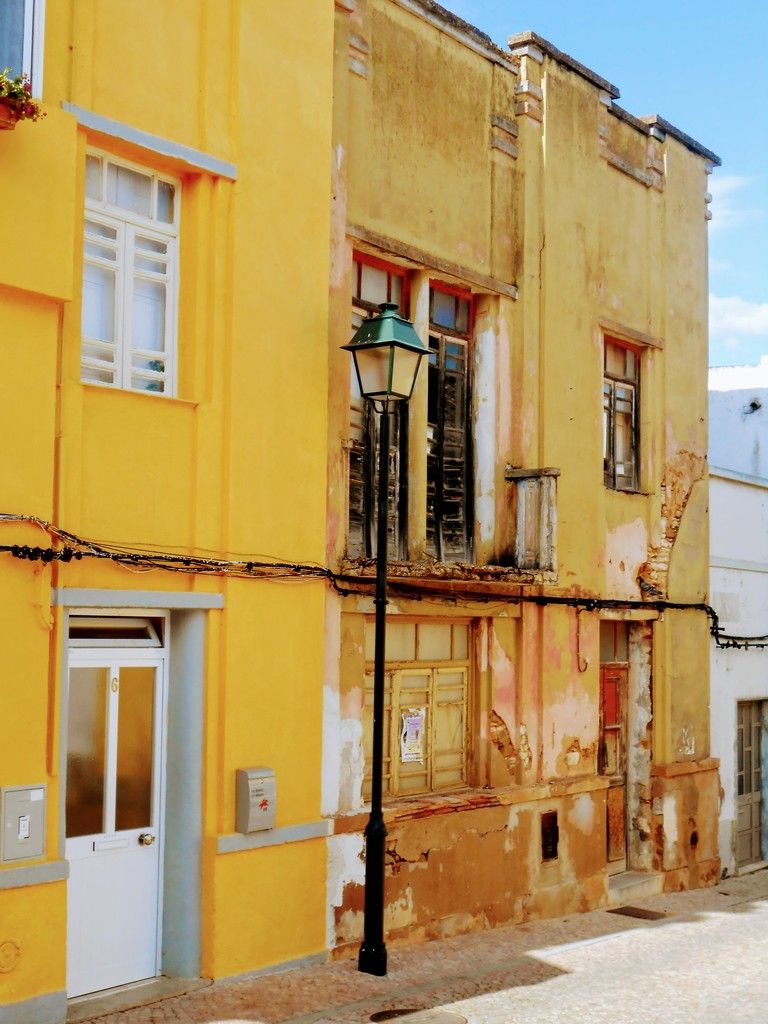 This photo is not the best, but I wanted to share it to show what the countryside is like. In the background you can see the Monchique Mountains. The area reminds me so much of southern California.
Ancient olive tree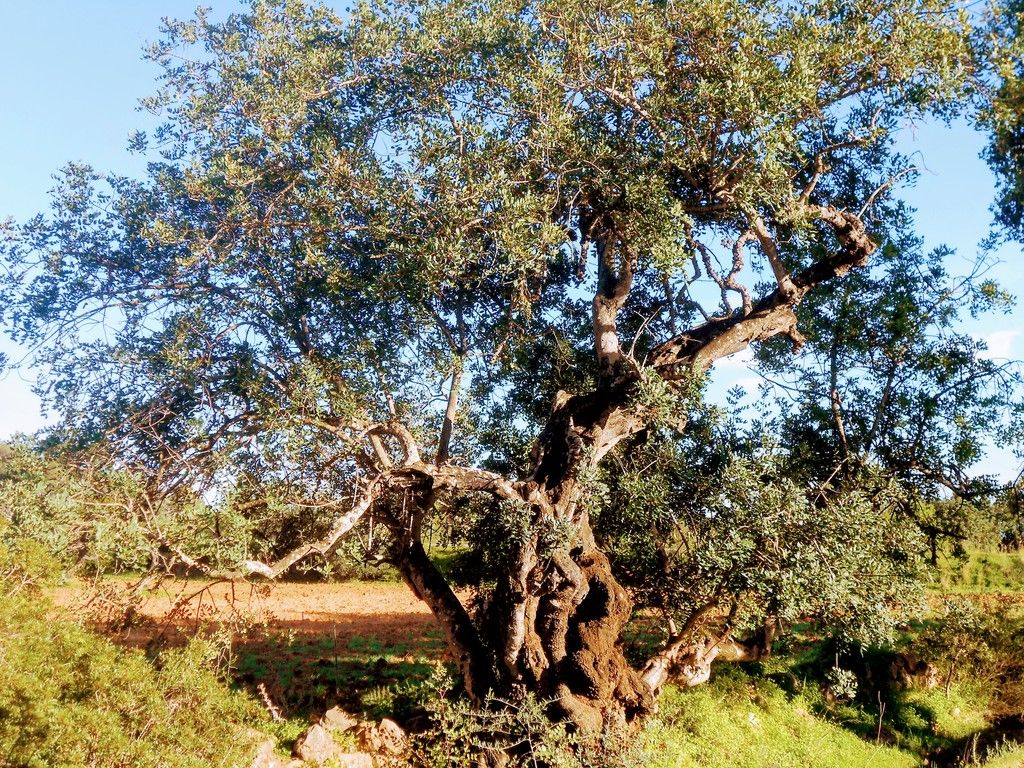 My husband is a keen orchid enthusiast and was able to find no less than ten species of orchid he had never seen before. Here are a couple.
Yellow Bee Orchid
Naked Man Orchid. The natural world has a sense of humor too!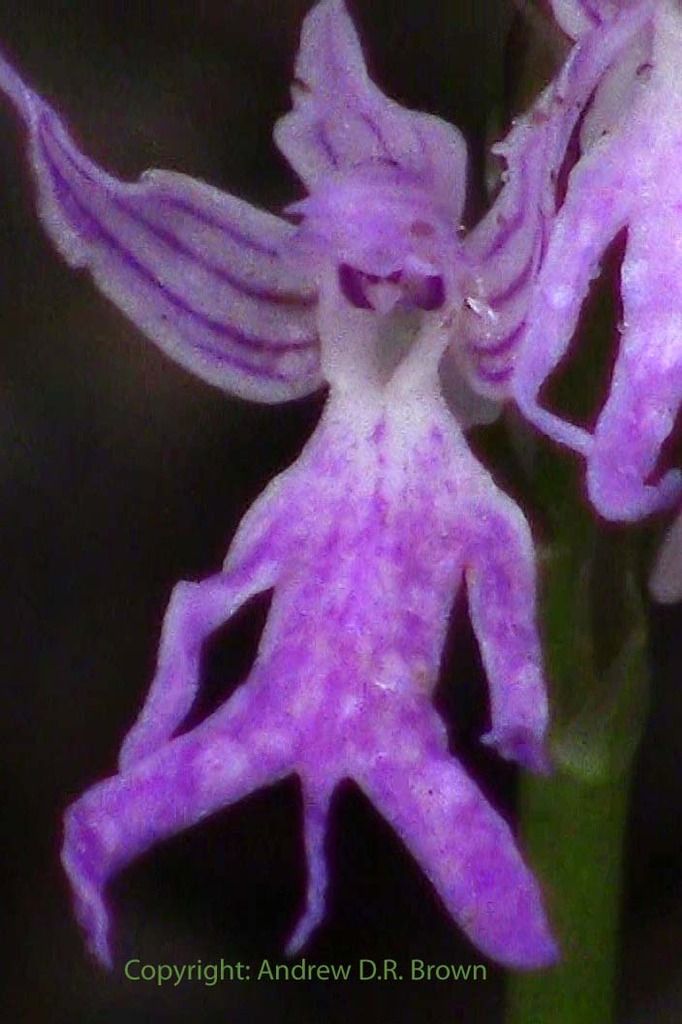 A few days later we visited the beautiful town of Tavira. Probably the most touristy of the places we visited, it had a lot of shops and cafes and a pretty little park in the center.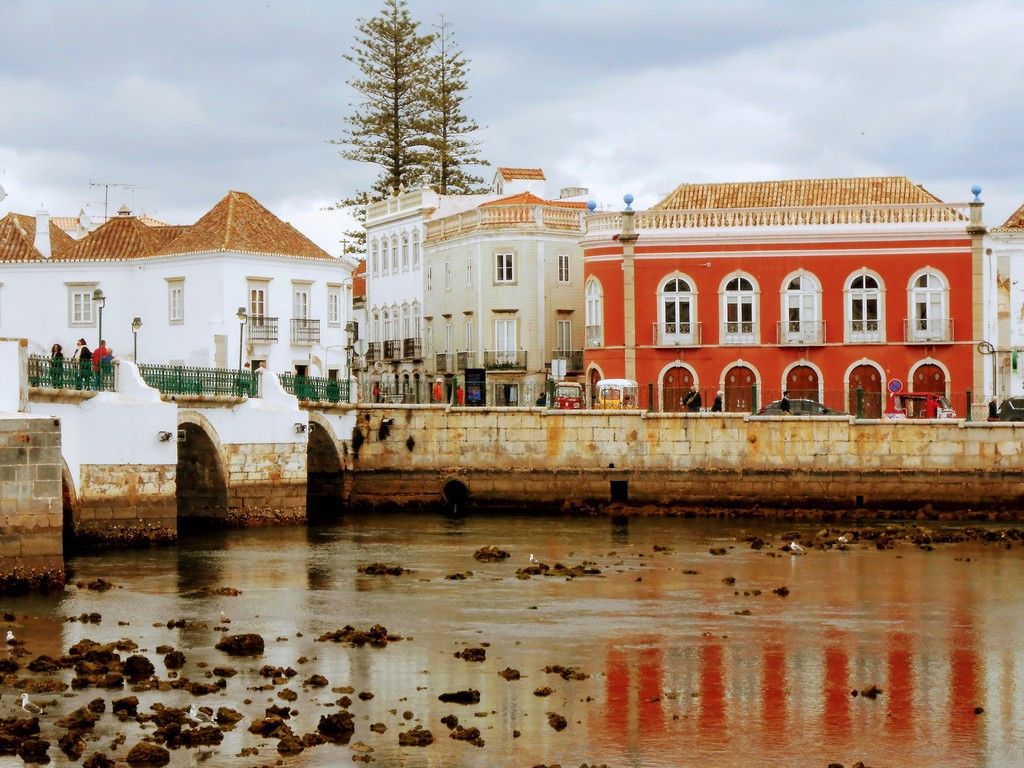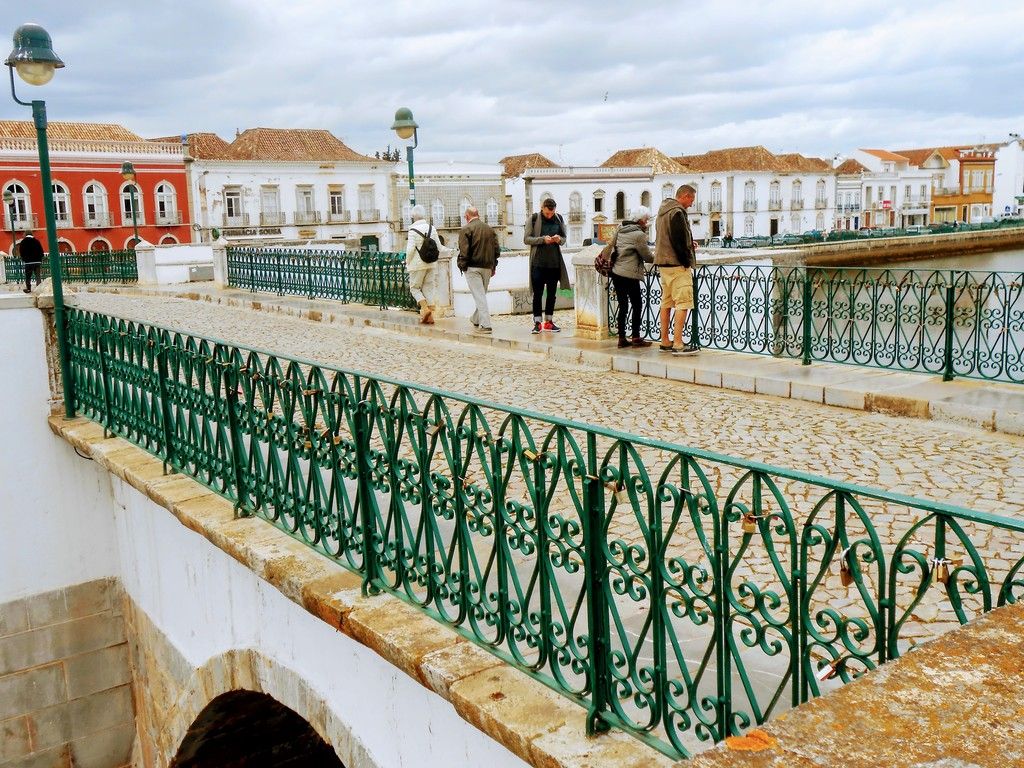 Crumbling charm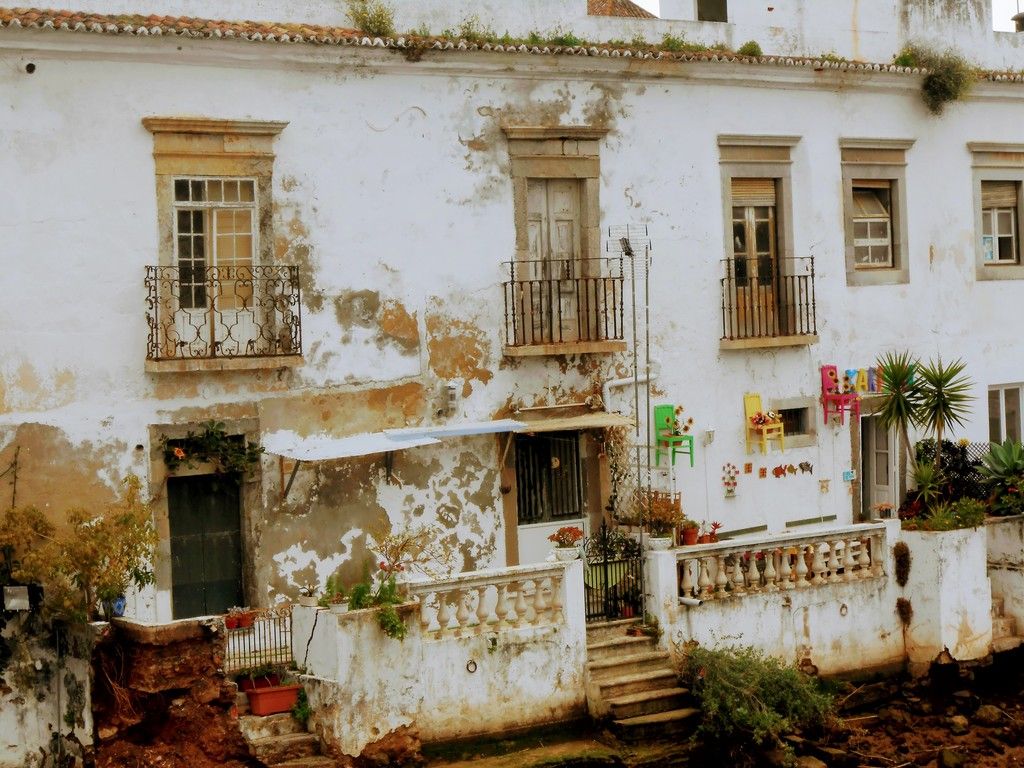 I couldn't help but notice the many beautiful doorways in Portugal. This one was on a narrow street as we were leaving Tavira and I couldn't resist posing for my own "stage door" photo.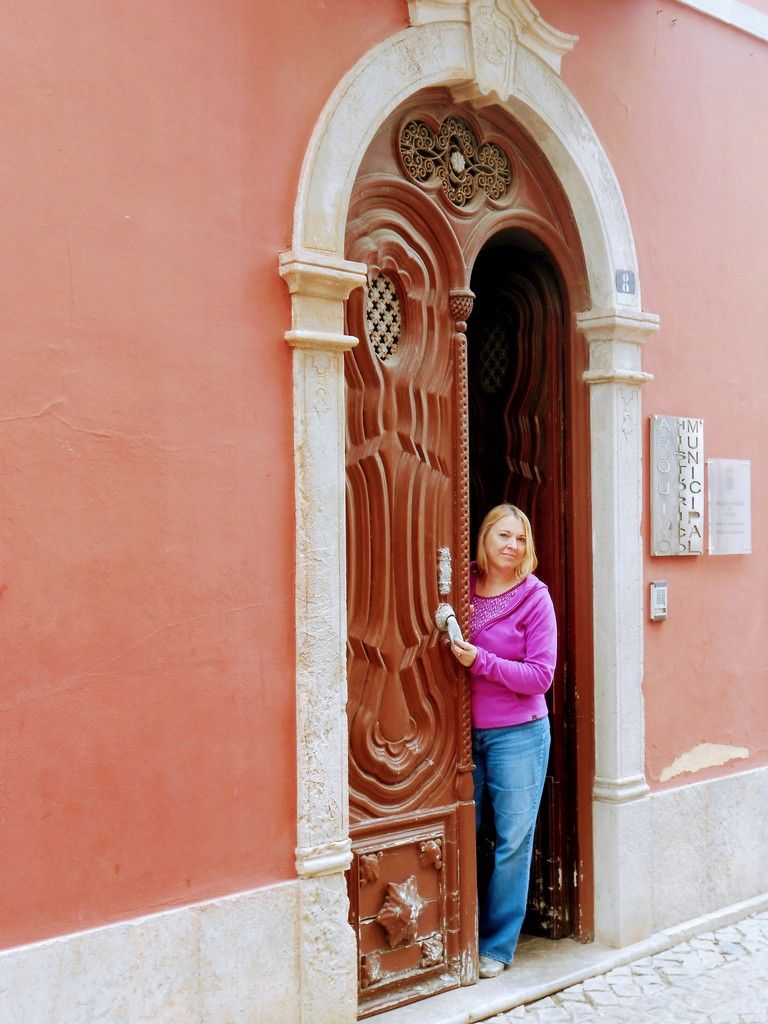 The next day our friends told us about Estoi Palace, locally known as the "Pink Palace". A local aristocrat started to build it in 1840, but when he died it was left to his son who subsequently showed little interest in the property. It wasn't until 2009 that it was completed, refurbished after years of decay and turned into a luxury hotel with opulent gardens, pools and statuary. It sounded too good to miss, so we headed there after lunch and arrived only to find the entire hotel had been booked for a wedding, so we were not allowed to go in. However, it does leave something wonderful to see when we next return to Portugal. We were able to click a photo through the front gates.
We then headed for a tiny village called Salir and had a look around. The resident of this cottage obviously loves black cats because I spotted 6 of them!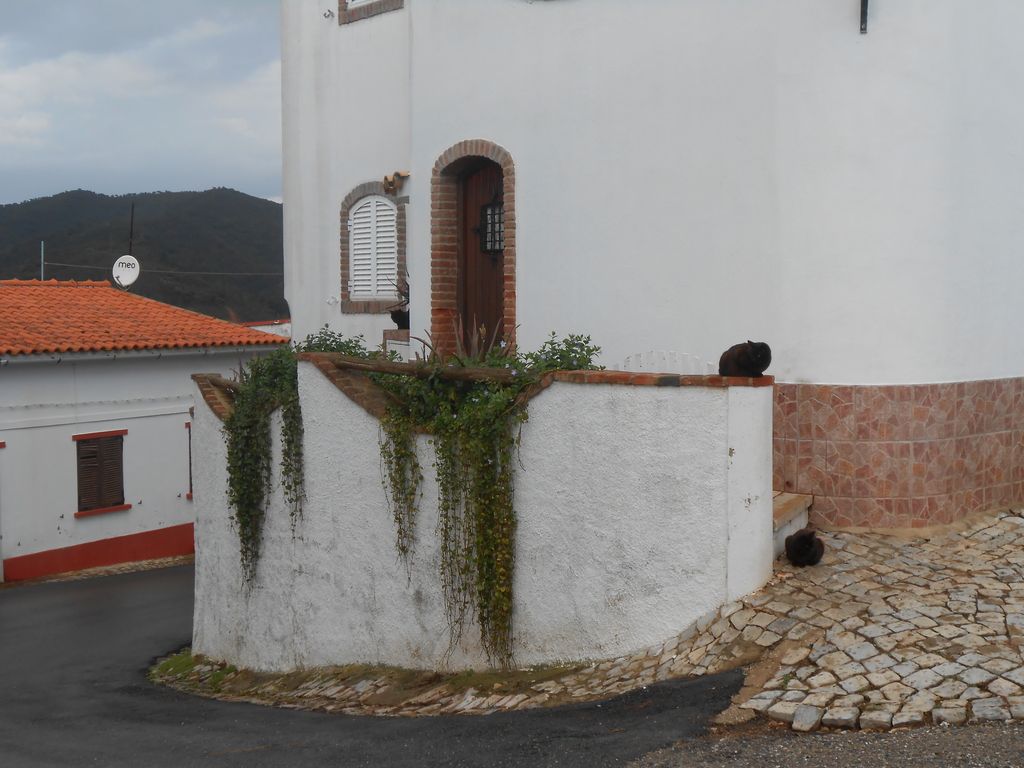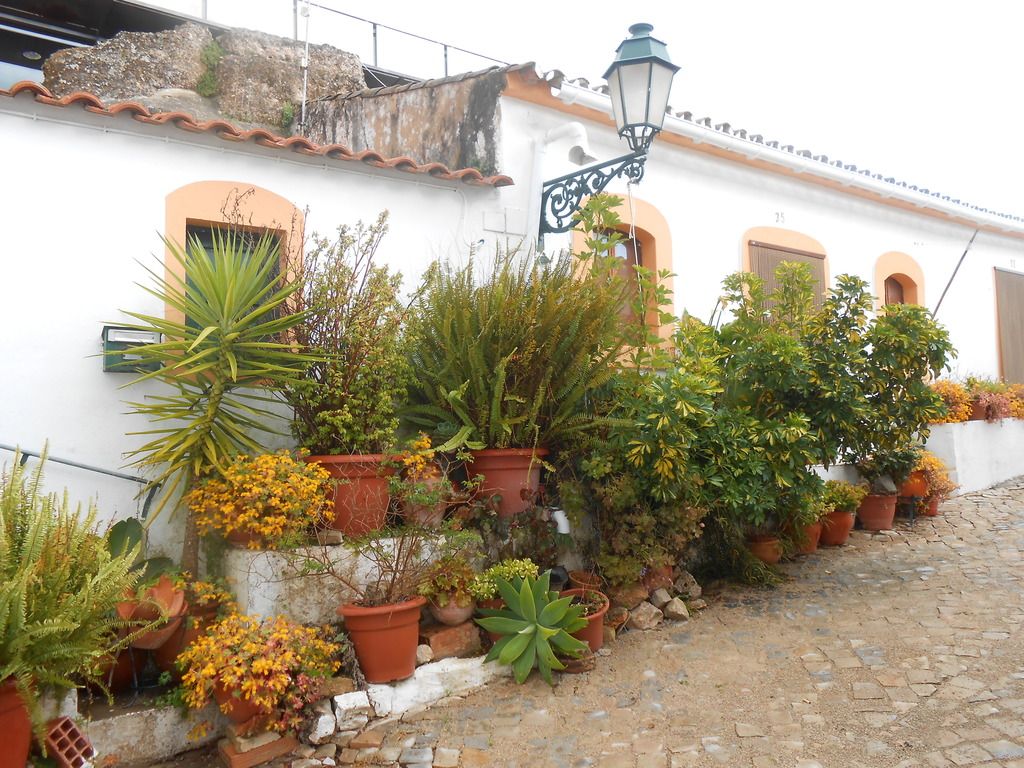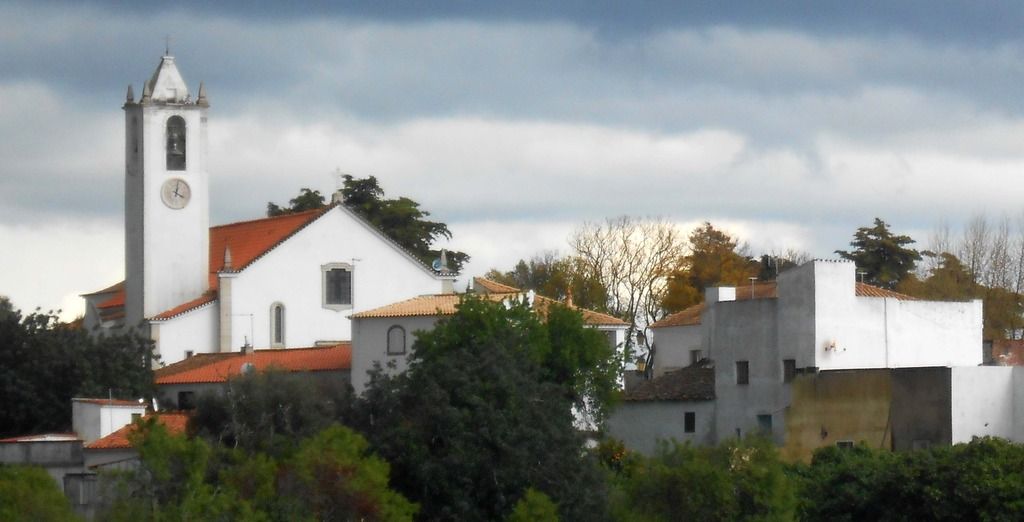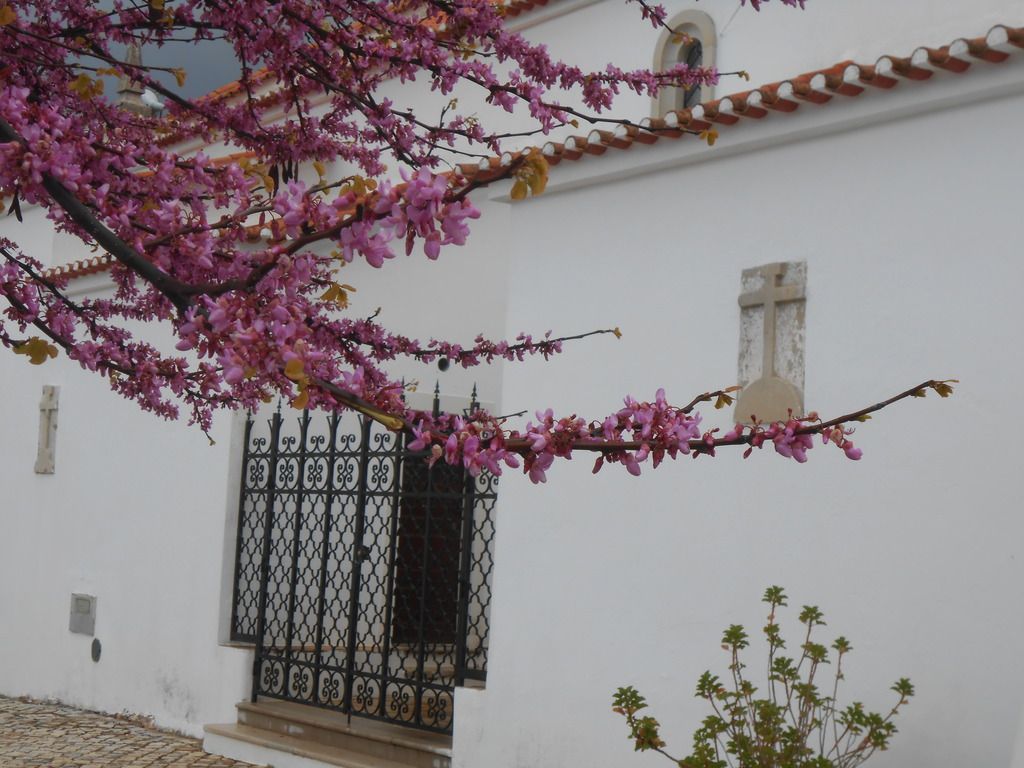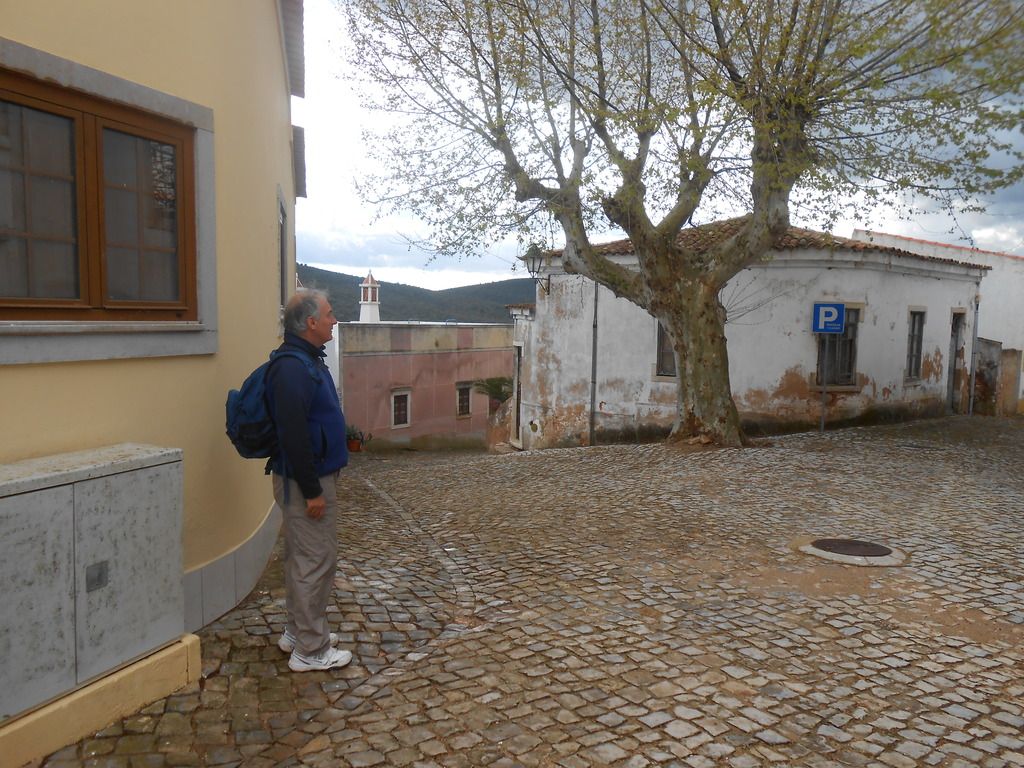 We stopped in a local bakery/village shop for a cup of coffee and a delicious local treat of an almond tart.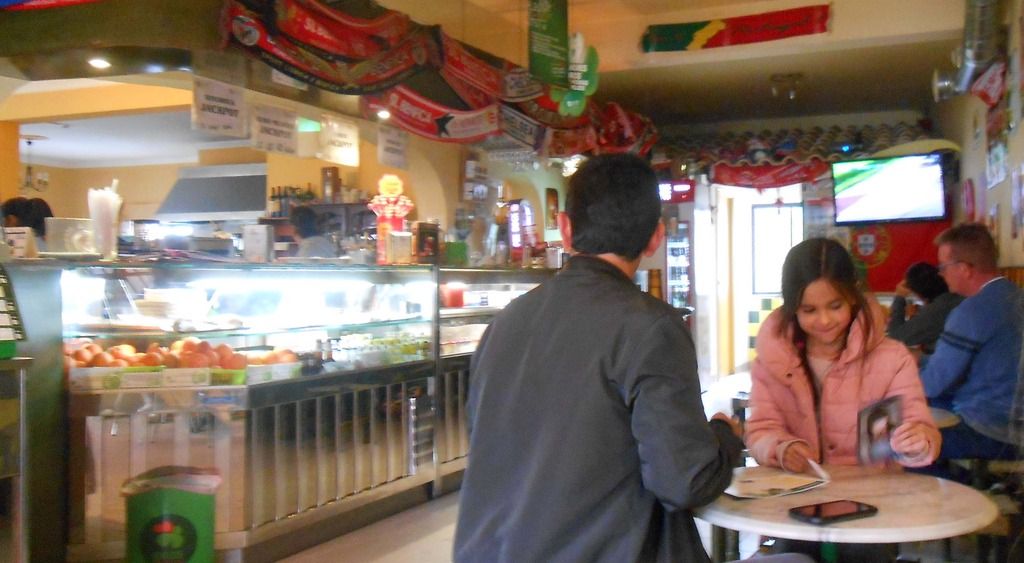 Our last morning in Portugal was spent in the town of Olhao down by the waterfront, checking out the weekly fish and produce market.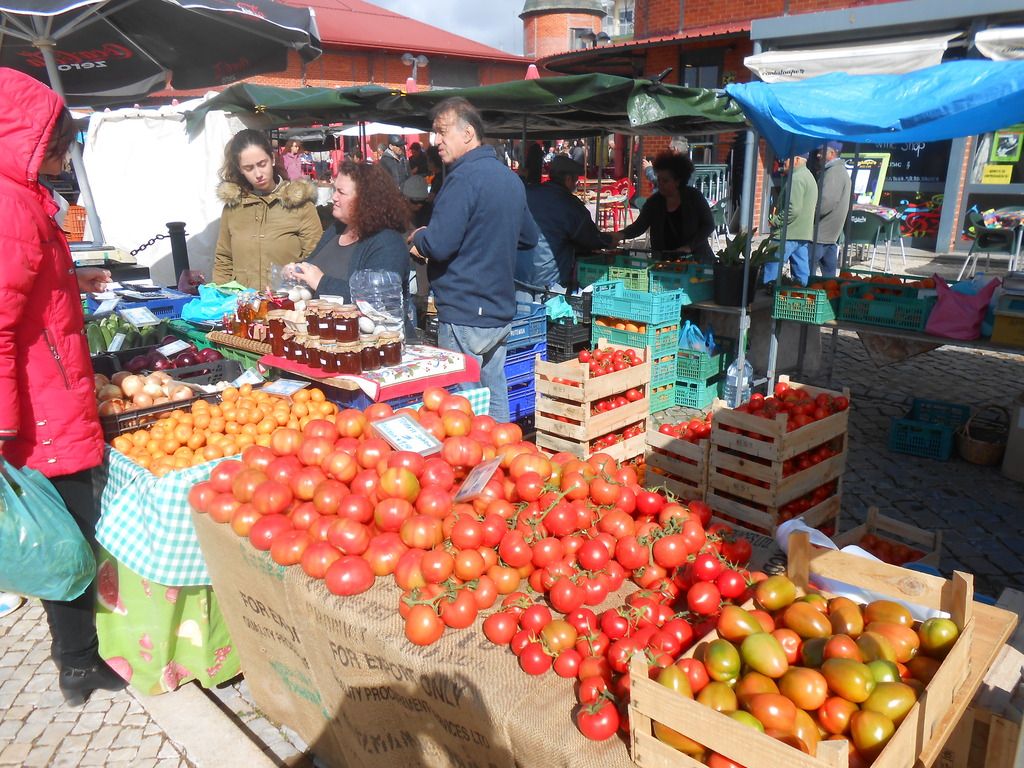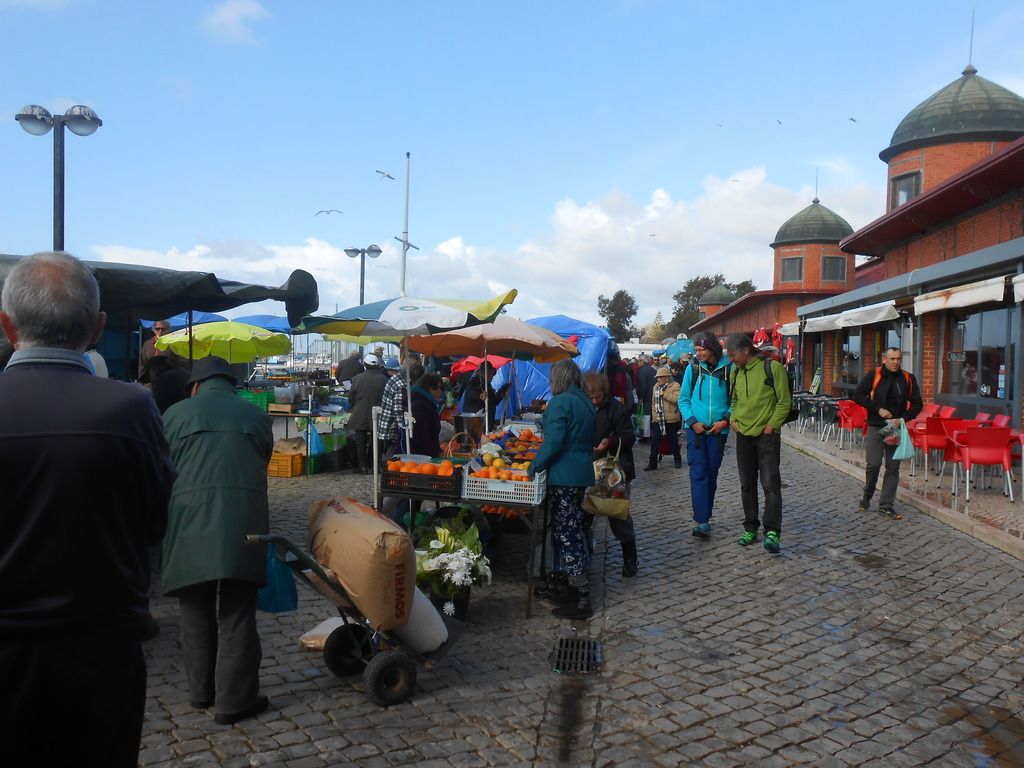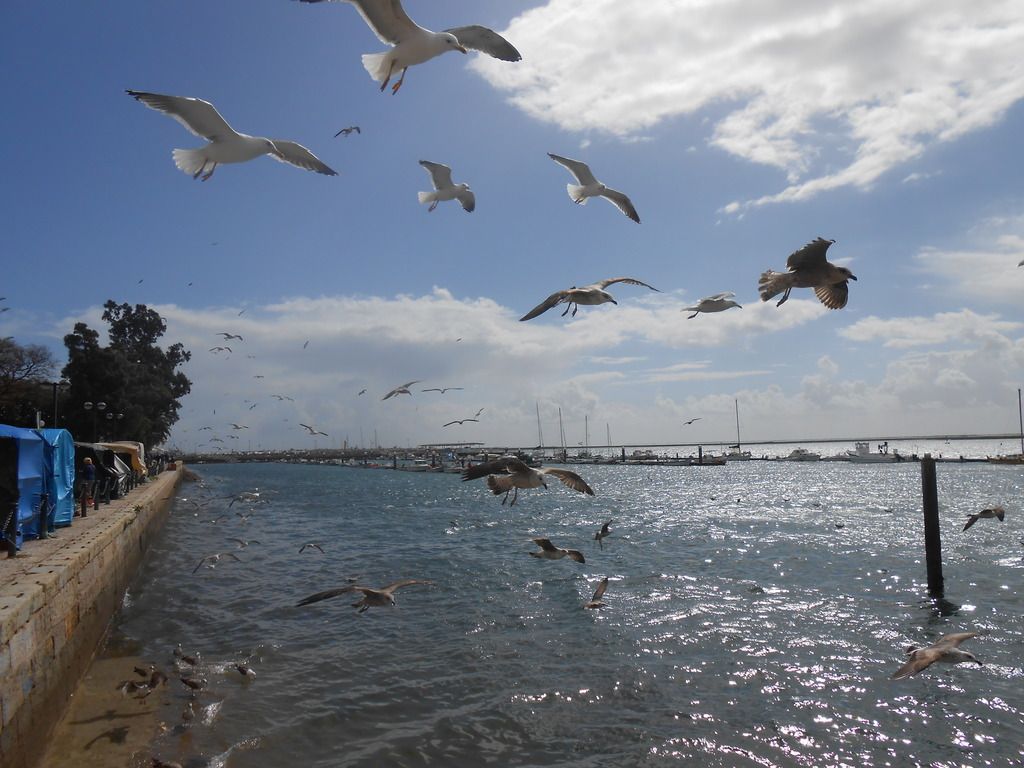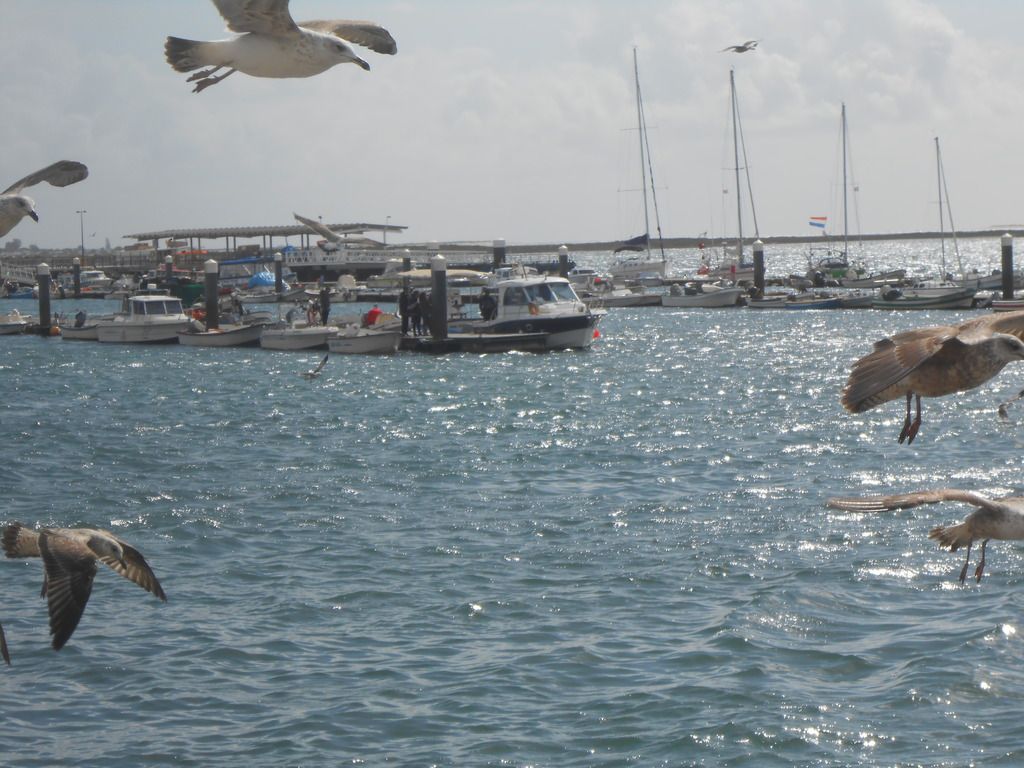 Colorful tile benches at the Olhao waterfront park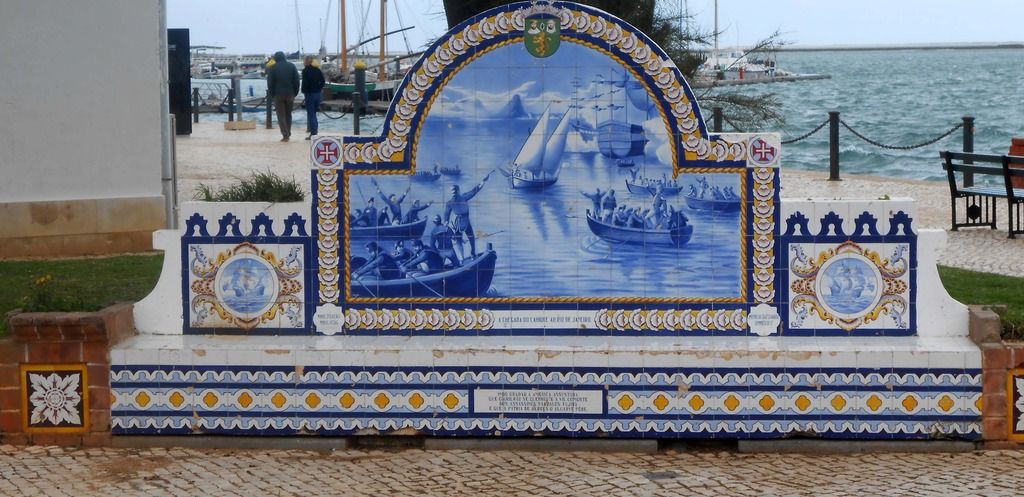 And so the next day we left for home. To sum up our trip, we had a lovely time with our friends, ate delicious fresh food every single meal, and though we did get a fair amount of rain (unusual for March), we had enough sunshine and warmth to enjoy so much that the Algarve had to offer. But of all the charming and beautiful things we saw in Portugal, without a doubt the people were the most charming and beautiful. They are among the warmest, kindest people we have met anywhere.