Just wanted to update what I've learned from Alan, Kathy's husband.
I was able to talk with Alan this morning. He is dealing as best as he can with this devastating loss. Kathy had become increasingly ill over the last 2 months. She had a bad reaction to a chemo treatment that landed her in the hospital in November.
She eventually was discharged out of the hospital but as of the beginning of the year, Alan told me that she was failing fast, as her liver was shutting down due to the tumors.
Alan was able to let Kathy know she can let go, and she passed in his arms.
Services will be held this Saturday in Newhall, CA, 10am January 16, 2010
Eternal Valley Memorial Park
23287 North Sierra Highway, Newhall, CA 91321
(818) 365-3292
And he allowed me to post this for cards/flowers:
Alan Fortenberry
28349 Contessa Avenue
Saugus, CA 91350
Kathy was a truly beautiful, kind, patient, loving person. She had a smile that lit a room up. She was able to attend the Bakersfield concert with me and Ann last March. A spur of the moment decision that was wonderful. I know she had a wonderful time, seeing the band she loved.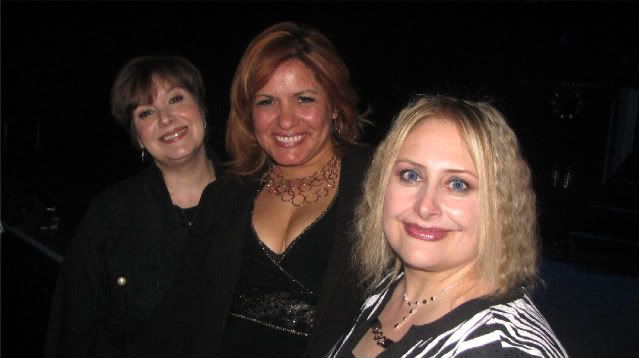 Please keep Kathy, her husband Alan, her children and her grandson, in your thoughts and prayers.
melani